South African witch doctor tricked villagers into eating humans 'to make them bulletproof'
Traditional healer accused of being in cannibal ring appears in court with four others.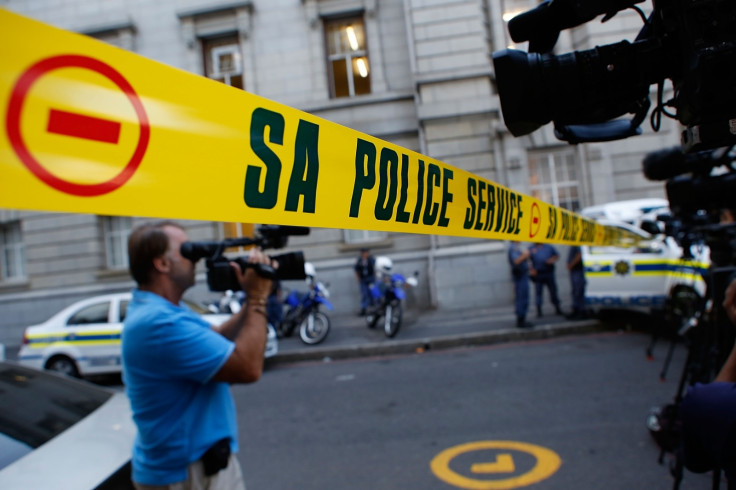 There are fears dozens of people in a South African town may have been tricked into eating human flesh by a local witch doctor over claims doing so would make them "bulletproof", according to reports.
The claims emerged in the wake of a case involving five people accused of murder and cannibalism, including traditional healer Nino Mbatha.
Mbatha, 32, was arrested after allegedly walking into a police station claiming he was "tired of eating human flesh" before producing part of a human leg and hand as evidence.
The man then led police to a house in the KwaZulu-Natal Midlands, where more human remains were found. It has since been reported body parts included eight human ears found in a cooking pot.
One of the victims allegedly killed by the suspected cannibalism ring is 25-year-old Zanele Hlatshwayo, a mother-of-one who has been missing since July.
Mbatha was arrested along with Lindokhule Masondo, 32, Sthembiso Sithole, 31, Lungisani Magubane, 30, and 32-year-old Khayelihle Lamula, 32. All five appeared at Estcourt Magistrate Court charged with murder and conspiracy to commit murder on 28 August.
Prior to the suspect's first court appearance, local councillor Mthembeni Majola held a meeting at the Esigodlweni community hall near Estcourt which was attended by more than 700 people. According to News 24, around 300 of the attendees confessed to knowingly eating human flesh which was handed to them by the witch doctor.
After further details of the case emerged, Majola told the BBC: "Most residents were shocked by this and now live in fear. A few confessed to have consulted with the traditional healer and knowingly ate human flesh."
Majola said that "what has angered most of us here is how gullible our people have become", adding that some of those who ate flesh received from Mbatha were livestock thieves who believed doing so would make them bulletproof so that the police could not shoot them.
Elsewhere, Siphiwe Manana, from the Traditional Healers Organisation, has demanded a life sentence for the witch doctor accused of cannibalism. She told News 24: "If there's a 'traditional healer' among the five accused we want him to be jailed for life. We're against bogus traditional healers who use human body parts to do their evil work."
Mbatha is said to have been a practising traditional healer in Ladysmith before he fled after a fellow healer was attacked by the local community, according to reports.
All five men have been remanded in custody until their next court appearance on 28 September.
© Copyright IBTimes 2023. All rights reserved.