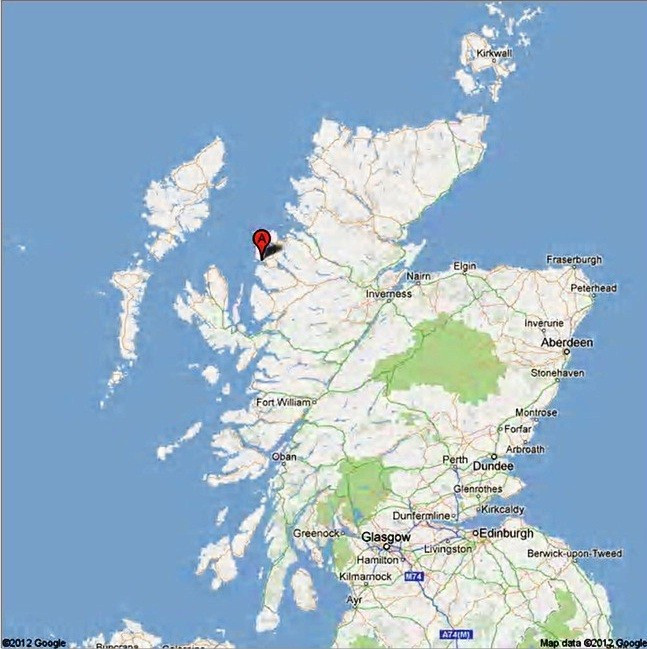 The canoe tragedy in Loch Gairloch, Scotland, has claimed the life of another child - the third victim - as the girl admitted to hospital has died pf her injuries.
Out of six people in the capsized canoe, only an eight-year-old girl and a man survived by swimming ashore. A missing man, Ewen Fraser Beaton, 32, is also presumed dead, bringing the death toll to four.
Police confirmed that Gracie Mackay, one of the three children rescued after the boat sank in a West Highlands sea loch, died at the Royal Hospital for Sick Children in Glasgow.
Ewen Beaton, aged five, and his two-year-old brother Jamie were earlier airlifted to safety but died in hospital.
"This is a very difficult time for Gracie's family and they have requested their privacy to be respected," said a Northern Constabulary spokesperson.
The Beaton family said: "We are utterly devastated by what has happened and the loss of our beautiful little boys. We appreciate all that has and is being done by emergency services to find their adoring father, Ewen. It is too difficult to say anything more at this time and we would appreciate our family being left in peace to grieve our terrible loss."
The heroic efforts of the eight-year-old girl who swam hundreds of metres ashore to alert the coastguard have been hailed.
Callie Mackay along with her 36-year-old father Garry managed to swim to safety after the boat went down. Rescuers said the child's efforts were remarkable.
"The girl who survived is very courageous and very resourceful to be able to complete a 500m swim to shore. That's no mean feat for an adult but she's achieved that and managed, in combination with the other adult, to raise the alarm. She's amazing," said the senior coastguard officer, Peter Godding, who was coordinating the operation.