Captain America: Civil War will be a part of Disney's event D23 Expo 2015, which will be held from August 14-16 at the Anaheim Convention Center.
Marvel Studios will present Captain America: Civil War on 15 August in Hall D23 and fans are guessing if the first teaser trailer for the much anticipated movie is going to be previewed at the Expo.
Aside from the Captain America: Civil War preview, Disney is planning to unveil previews or new information on other Disney films such as Star Wars: Force Awakens, the Alice In Wonderland sequel and The Jungle Book.
Here is the official statement from Disney about the D23 Expo details:
The statement from Disney teases to "offer a look" at Marvel's Captain America: Civil War hinting at the possibility of a trailer being unveiled at the event. Besides, as filming has been going on since April, and Paul Rudd's Ant-Man and Frank Grillo's Crossbones have already completed shooting their part for the film, a trailer could soon be on the way.
However, it is not confirmed if Marvel Studios will showcase a teaser trailer or a clip of the film, but it is confirmed that Chris Evans, Robert Downey Jr and the rest of the cast members will be at the D23 Expo.
Scarlett Johansson's Black Widow may sport a new look for the Captain America 3 movie, as the actress was spotted with short red hair in New York City.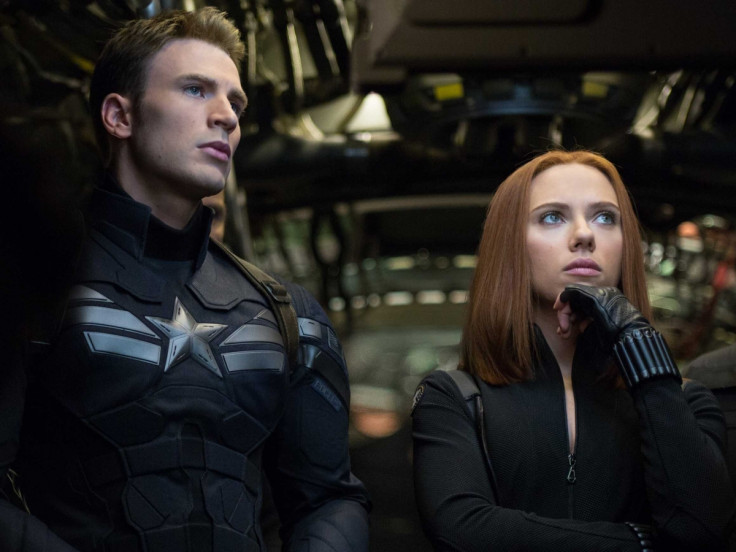 According to Just Jared, Johansson tried to cover her new short red hair with a hat while arriving at the U2 concert on Wednesday night (22 July) at Madison Square Garden in New York City.
The 30-year-old actress has been filming Captain America: Civil War in recent months and ComicBook noted that "back in the 1980s, she [ Black Widow] got a reinvention that included a spider-emblazoned new costume and a shorter haircut."
Captain America: Civil War picks up from where Avengers: Age Of Ultron left off, as Steve Rogers leads the new team of Avengers in their continued effort to safeguard humanity. After another international incident involving the Avengers resulted in collateral damage, political pressure mounts to install a system of accountability and a governing body to determine when to enlist the services of the team. The new status quo fractures the Avengers, while they try to protect the world from a new and nefarious villain.
Captain America: Civil War will hit theatres on 6 May 2016.