New rumours about the Captain America: Civil War plot have leaked online.
According to a new report, William Hurt will be reprising his role as General Thunderbolt Ross from 2008's Incredible Hulk in the third Captain America movie.
MCU Exchange reports that Hurt's character will transform into Red Hulk, as the website confirms that Mark Ruffalo's Hulk is indeed involved in Civil War.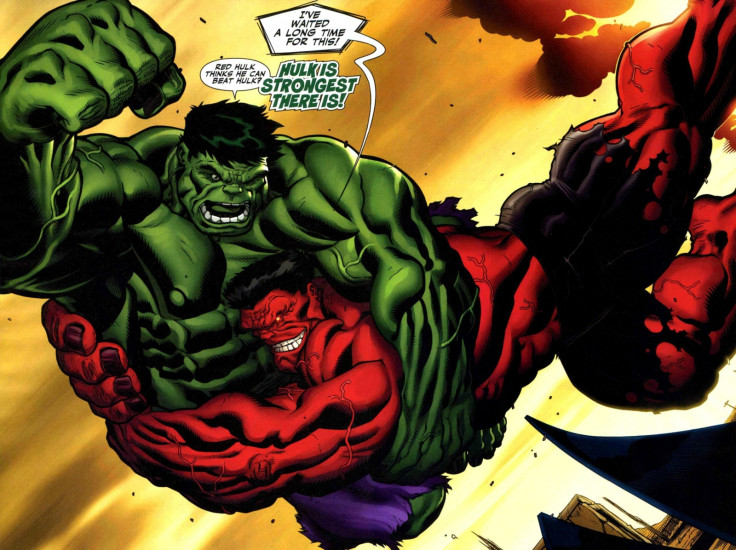 The report also states an epic showdown between Hulk and Red Hulk that beats the battle between Hulk and Iron Man's Hulkbuster armour in Avengers Age Of Ultron.
However, there is no official confirmation and the news is considered a rumour.
Marvel Comics legend Stan Lee confirmed that he has already filmed his cameo for Captain America: Civil War.
"I just finished my cameo in the new Captain America movie the day before yesterday in Atlanta," Lee revealed during the Dallas Comic Con. "They should stop calling them cameos and start calling them supporting roles," he said.
Meanwhile, Robert Downey Jr, who plays Iron Man, is spotted arriving at the Civil War sets in Atlanta.
Downey himself shared a picture on Instagram.
The leaked pictures also give fans a look at Captain America (Chris Evans), Crossbones (Frank Grillo), Falcon (Anthony Mackie), and Agent 13 (Emily VanCamp).
The movie picks up where Avengers: Age Of Ultron left off, as Steve Rogers leads the new team of Avengers in their continued efforts to safeguard humanity.
After another international incident involving the Avengers results in collateral damage, political pressure mounts to install a system of accountability and a governing body to determine when to enlist the services of the team. The new status quo fractures the Avengers while they try to protect the world from a new and nefarious villain.
Captain America: Civil War opens in theatres on 6 May 2016.