As expected, most Marvel fans have been hell-bent on learning more about the roles of Captain America, Iron Man, The Winter Soldier and newcomer Black Panther when it comes to what's in store for Captain America: Civil War. However, we all should be keeping an eye on James Rhodes aka War Machine, according to the actor who plays him, Don Cheadle.
Speaking with SuperHeroHype while promoting his latest film Miles Ahead at Sundance Film Festival, the 51 year old teased the fate of his character in the eagerly-anticipated sequel and how his storyline in Civil War would be pivotal when it comes to the bigger picture.
"I never know what it's going to be and they keep their cards very close to their breast with Marvel," he told the publication. "I never know where the character's going to go, but he's become more and more and in the next one, you'll see that what happens to Rhodey is a little bit more intense and pivotal to what happens in the rest of the stories."

While it's not a very lengthy explanation of the part that War Machine is to play in the upcoming sequel, Rhodes having any kind of notable arc within the movie is an interesting concept to begin with. Not that he isn't a great character, of course, but while War Machine has featured in three Avengers-based movies previously, his roles have always been relatively small and haven't had a great deal of influence on the wider storyline.
Considering all of the characters that are to feature and everything that would be going on in the next instalment, it's hard to imagine how Rhodes could take centre stage. A film that is to see Iron Man go up against Cap, Black Panther and Spider-Man being introduced into the Marvel Cinematic Universe (MCU), Elizabeth Olsen's Scarlet Witch acting as a 'wild card' when it comes to choosing sides, and General Thaddeus 'Thunderbolt' Ross slapping the Avengers in the face with The Sokovia Accords already seems a little jam-packed.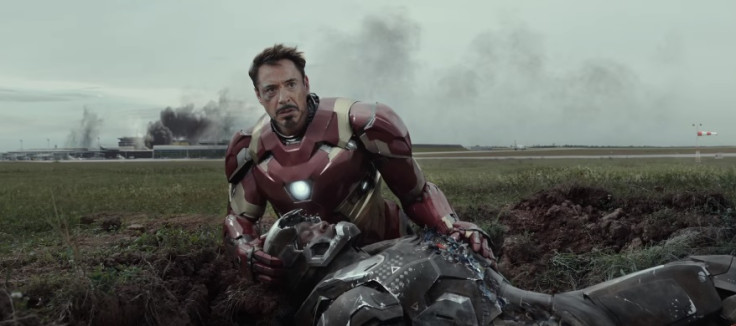 However, those who were looking closely at the first Civil War trailer when it was released in November, or have watched it several times since then, have likely caught a glimpse of an injured Rhodes in his War Machine gear. The scene in question features Stark kneeling next to Rhodey's seemingly unconscious body in an open field while smoke could be seen from a distance. It looks dark, particularly as Stark looks on angrily off-screen following an action sequence and Cap's voice-over can be heard saying: "I'm sorry Tony, you know I wouldn't do this if I had any other choice."
Surely they wouldn't reveal a major death in a trailer now, though, would they? The characters could have a few tricks up their sleeve, and only time will tell, but it certainly wouldn't be the first time they've fooled us with an emotional staged death. Here's looking at you, Agent Coulson.
Captain America: Civil War, Joe and Anthony Russo's second character-based instalment, is due to be released in UK cinemas on 29 April 2016. It reaches US audiences a little later on 6 May, and is to be followed in the MCU by Doctor Strange on 28 October (4 November in the US) and Guardians Of The Galaxy 2 on 28 April 2017 (5 May in US). Thor: Ragnarok and Black Panther are set to follow these releases.
For more entertainment news follow A-List on Twitter @Alistinsider