Brie Larson was announced as Captain Marvel by the Marvel Studios, and the actor is excited to put on the female superhero suit. The Free Fire actress spoke to Space Channel about taking on the role of Carol Danvers and how her character is a "great symbol" for young girls.

She said, "You know, the thing that's been most exciting is like on social media, I get sent a lot of pictures of young girls in the Captain Marvel costume. I'm excited to see more of that. The actress went on to reveal that Captain Marvel is a "great symbol" for girls everywhere and spoke about the deficit in female superheroes.
The 26-year-old actress said, "I'm realizing what a deficit we have that we don't have more of those. I think it's really cool to see a girl in a Batman costume or Spiderman costume, but I'm really excited that there's a symbol of women. I think that's really important."
At 2016's San Diego Comic-Con, Marvel Studios President Kevin Feige announced that Larson will take on the Carol Danvers role in Marvel Cinematic Universe.
Feige explained to Cinema Blend why Larson was the perfect fit to play Carol Danvers in MCU. He said, "Listen, we set the bar very high with the first casting decision we ever made with Robert Downey Jr as Tony Stark. Since then, every single choice we've made, we have asked, 'Could it meet that bar?' Because that is what people expect of us, and that is what ... it's a very high bar.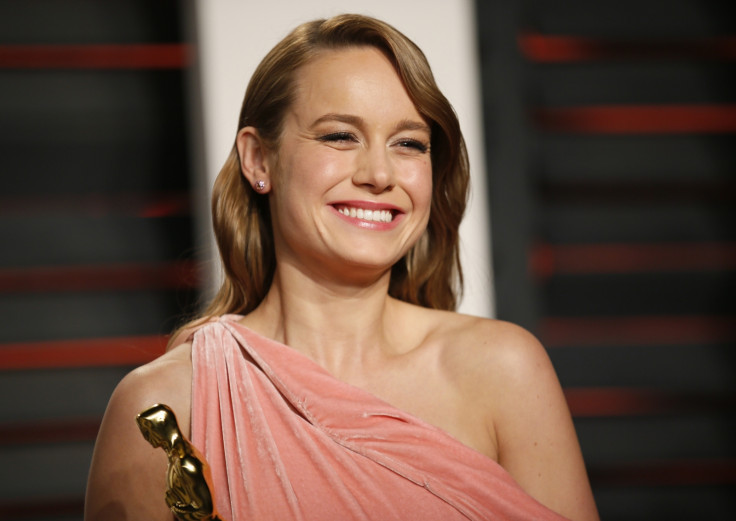 "Carol Danvers needs to be as rich and textured and real as the best of our characters. Maybe even more so. And we got very lucky that Brie — who has all of those attributes, and an Academy Award now — was still very interested in signing up and joining us to bring this character to life," Feige added.
Captain Marvel is set to hit theatres on 6 July 2018.