Captain Schettino Weeps on Passing Costa Concordia Wreck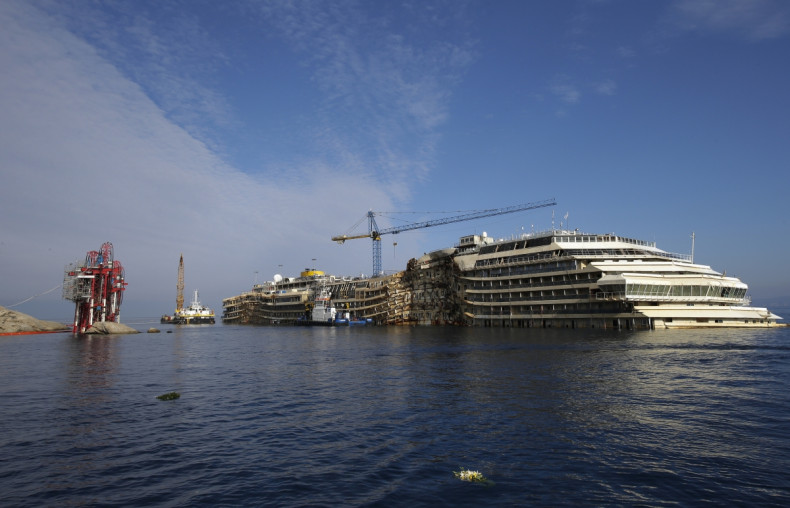 Francesco Schettino has made an emotional return to the Italian island where the cruise liner he captained ran aground two years ago with the deaths of 32 people on board.
Schettino arrived at the island of Giglio, in Tuscany, after a court allowed him to go back on board the wreck of the Costa Concordia.
The 53-year-old captain reportedly wept as the night-time ferry from Porto Santo Stefano to Giglio sailed past the wreckage of the Concordia before docking.
"He is very emotional," Schettino's lawyer, Domenico Pepe, told La Nazione newspaper. "It matters a lot to him to go back on the ship, also to pay tribute to the victims."
The captain avoided media attention as he disembarked the ferr and was whisked away in a friend's car.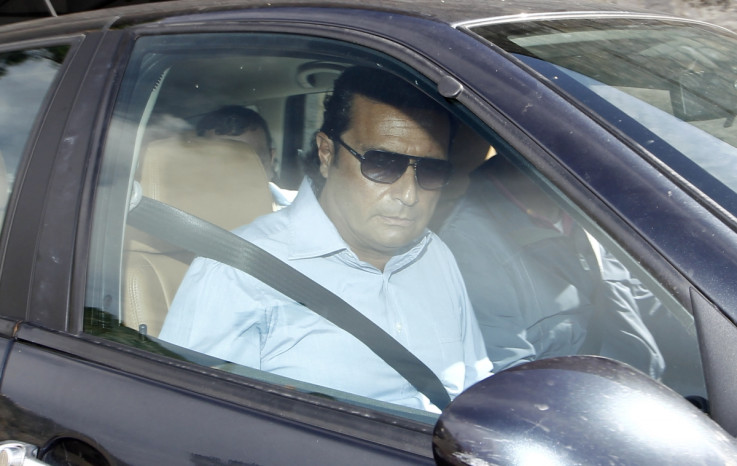 Costa Concordia Captain Francesco Schettino
Reuters
Judges in the city of Grosseto agreed to a request by his lawyers who wanted him to participate in a survey of the stricken vessel. It would be his first time aboard since the capsize in January 2012.
Lawyers and experts were due to inspect an emergency power unit on the 11th deck of the liner, which allegedly did not work on the night of the accident.
Schettino, who is facing criminal charges, has been allowed to monitor the operations but not talk to the investigating team.
He faces up to 20 years in jail on charges of manslaughter, causing a shipwreck and abandoning ship. He is the sole defendant on trial and denies the charges.
Another five employees of the shipping company Costa Crociere were granted plea bargain deals in return for milder sentencing in separate proceedings.
Prosecutors allege that Schettino steered the liner too close to Giglio because he wanted to perform a sail-past salute. The Concordia hit a rock, took on water and capsized.
Pilloried in the Italian media as "Captain Coward", Schettino allegedly hesitated before raising the alarm and then abandoned the Concordia with hundreds of passengers still on board.
Grosseto prosecutors have opened a separate investigation into two employees of Costa Crociere, who allegedly entered the ship after it was sealed by police.
The Concordia was set upright in an unprecedented salvage operation known as parbuckling in September.