A 14-year-old girl predicted her own death on Facebook minutes before being killed in a high-speed collision.
Kayleigh Lawrie wrote a goodbye message on the social network after being terrified by the "Formula 1-style" driving of her father's friend Steven Hayter last August.
Hayer has received a six-year jail sentence for causing death by careless driving. During his trial, the court heard he was twice over the legal drink-drive limit after a seven-hour drinking session the night before the crash.
The car's two other passengers - Kayleigh's father Scott and an unnamed 13-year-old boy - both survived the crash, although both sustained injuries.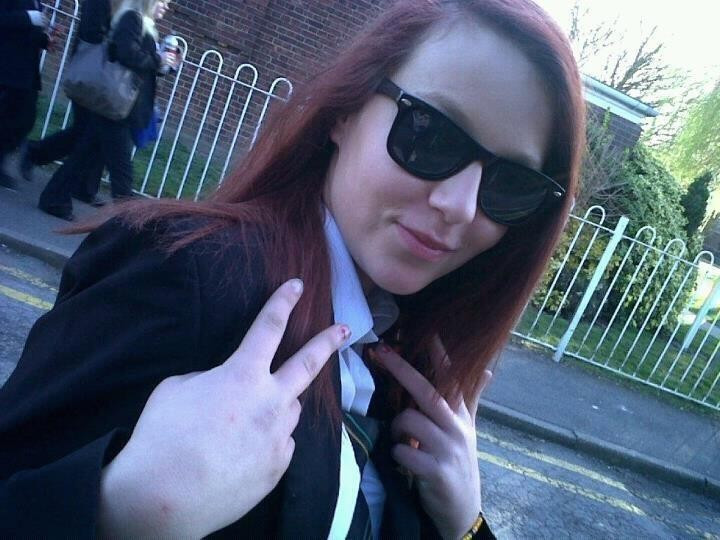 Car hit a fuel pump before the crash
Before he crashed, Hayter crashed his Renault Clio into a pump at a petrol station - prompting Kayleigh to write on Facebook "I think I'm going to die. xx. luv you all".
Undeterred, Hayter returned to the road and began to cut corners. Moments before the accident, Kayleigh told Hayter that she wanted to get out of the car because she was scared of his high-speed driving.
However Kayleigh's father told her not to be so stupid and stop worrying.
Eventually the driver, of Seymour Terrace, Grimsby, lost control of the car while trying to retrieve a cigarette from the footwell of the car. The car careered into a ditch on the road and flew 60 feet into the air, before crashing on the B1196.
Kayleigh was killed instantly, while her 13-year-old co-passenger had to be airlifted to hospital after sustaining a fractured skull.
Prosecutor Andrew Scott told Lincoln Crown Court that Hayter, 42, had begun the previous night by drinking four pints of lager at a local pub before rounding off the evening with a further four pints elsewhere, along with several double vodkas and coke.
In the early morning hours of the fatal crash, he had two large glasses of wine before setting off to visit a bank in the resort of Skegness.
Recorder Timothy Spencer QC said that the accident was a "wholly avoidable and wholly unnecessary tragedy".
David Eager, defending Hayter at the Lincoln Crown Court, said his client was full of remorse for what happened. He said Hayter accepted that "he was solely responsible for Kayleigh's death".
Kayleigh's mother and grandparents said she was a "bright, happy, bubbly and loving 14-year-old" who loved her pets, and had an avid interest in fashion and cooking.