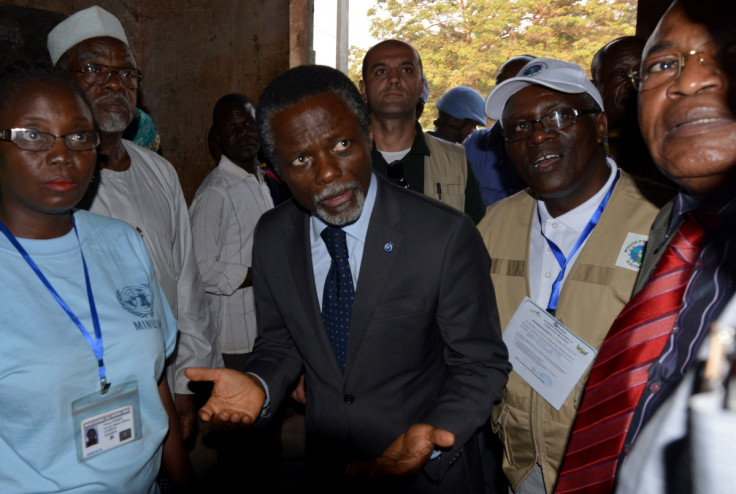 The leader of a United Nations mission to the troubled Central African Republic has promised "strong sanctions" against any peacekeepers who are found to have sexually abused four displaced girls. The UN deployment in the CAR, known as the Minusca mission, has been shrouded in accusations of sexual abuse – with the number of alleged cases now at 26 – with fresh allegations outlined on 5 January.
The UN has now demanded that three countries investigate their soldiers who were serving as UN peacekeepers at the time of the alleged incidents. The latest allegations involve the sexual abuse of four underage girls in the CAR capital Bangui.
Peacekeepers are accused of a host of varied charges including rape, sexual exploitation and transactional sex with the four girls, some of whom were living in a camp for displaced civilians. The victims have been spoken to by Unicef investigators and the UN has not revealed the nationalities of the soldiers involved.
"We have come to this country to help a population which is already traumatised. It is absolutely unacceptable for even a single peacekeeping soldier to be involved in these awful acts," Onanga-Anyanga told a news conference in Bangui, according to the Guardian. "Where there is doubt we will take the side of the victims," he said, vowing that "the sanctions will be strong when we have established who is responsible".
The UN said that "international forces" in the war-ravaged CAR were also being scrutinised and that early indications seemed to indicate that the forces involved were not just UN peacekeepers. The only other forces are French and a spokesman for the French forces said that they were not aware of any new allegations against their troops.
The UN mission to CAR is made up of 11,000 peacekeepers. With 5,600 African Union (AU) peacekeepers and 2,000 French troops.
The 26 charges stem back to December 2013 with an additional 14 French troops under investigation in France claiming that they forced children to perform sexual acts in exchange for food. An independent panel criticised the UN response to claims of child abuse in a refugee camp near Bangui airport between December 2013 and June 2014 – saying the UN did not properly vet peacekeepers and needed to do more to protect children.