Cara Delevingne reveals the dark side of the modelling industry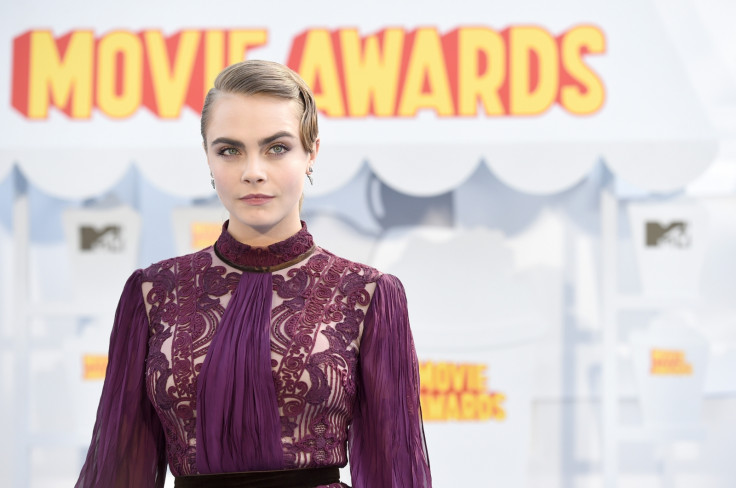 She might be queen of the catwalk but Cara Delevingne has admitted that the modelling industry is "horrible".
Speaking to the Wall Street Journal magazine, she admitted that her status did not exempt her from the pressures of maintaining a waif-like figure and people have even threatened to drop her from jobs if she was spotted looking curvier than unusual.
"It's horrible living in a world where I'll get a call from someone saying, so-and-so says you were partying a lot and you were looking this way and you need to lose weight," she said. "It makes me so angry. If you don't want to hire me, don't hire me."
Delevingne, who is one of the most sought-after models in the industry, has fronted campaigns for brands, including Burberry, Chanel and Topshop. But her road to success was far from smooth.
"I was like an animal in a cage. I didn't know where the camera was, and I would just move around."
Earlier in May, the British beauty admitted that her passion has always been for the big screen and not the runway.
"I've always wanted to be an actress, more than anything in the world. Modelling was never a passion of mine," she told People magazine. "[Modelling] wasn't something that made my heart beat and built a fire inside of me".
And it looks as if the budding actress, who will make a cameo appearance in Zoolander 2 and has appeared in Anna Karenina and The Face Of An Angel, is already making waves in Hollywood.
Michael Winterbottom, the director of Amanda Knox-based movie, Face Of An Angel, said: "I didn't really know who she [Delevingne] was, but as soon as I met her, I knew she'd be perfect for [the role]," he said. "The film is pretty much entirely scripted, so she is acting, but it's a quality of hers which she's projecting."
© Copyright IBTimes 2023. All rights reserved.