A scheme that sends busloads of single women to meet lonely men in rural areas in Spain has come under fire.
Over the last 20 years, 260 Caravana de Mujeres (Caravans of Women) have arrived in small towns across Spain, for sightseeing, dancing and matchmaking with men who have paid €50 (£36, $53) each. The women pay €20 each for the trips.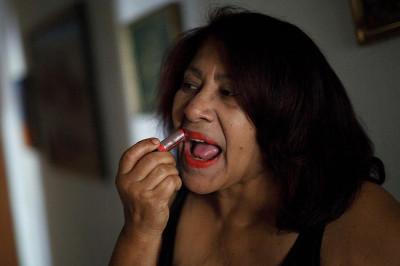 Manolo Gozalo, the matchmaker behind the scheme, says he has helped 120 couples find lasting love.
A feminist group says the scheme is sexist and has set up a Change.org petition to stop the next Caravan of Women outing to the Hotel Romero in Merida, planned for 18 April. The petition currently has more than 11,000 signatures.
The petition reads: "It uses women like objects to serve the clients, to the point of guaranteeing the first 55 singletons the company of single girls, provided they pay €50. Therefore we ask the Hotel Romero in Merida to withdraw its illicit advertising, cancel the event and apologise for objectifying women, presenting them as currency and reducing them to a stereotyped behaviour that violates the rights and freedoms of women."
Gozalo told The Guardian the trip would go ahead despite the protests: "People took it the wrong way. We're just promising company. But it was understood as if the women are going to do more than that."
He said the only complaints of sexism he'd received previously were from women in rural areas, asking why there were no caravans of men arriving in buses for them.