Almost 400 Carillion workers have been made redundant following the company's collapse last month.
The Official Receiver said on Friday (2 February) that 377 workers had lost their jobs, although the employment of another 919 staff, who work on "infrastructure, central and local government, and construction contracts", had been safeguarded.
These workers will now be transferred to new employees who have taken on these contracts.
"As part of the ongoing liquidation of the Carillion group I am pleased we have been able to safeguard the jobs of 919 employees today," a spokesperson for the Official Receiver said.
"Most staff are transferring on existing or similar terms and I will continue to facilitate this wherever possible as we work to find new providers for Carillion's other contracts.
"Despite best efforts it has not been possible to secure the jobs of 377 staff, who will be made redundant. Those affected will be entitled to make a claim for statutory redundancy payments. The Jobcentre Plus' Rapid Response Service stands ready to support any of these employees by providing advice and information so people can move into a new job as quickly as possible.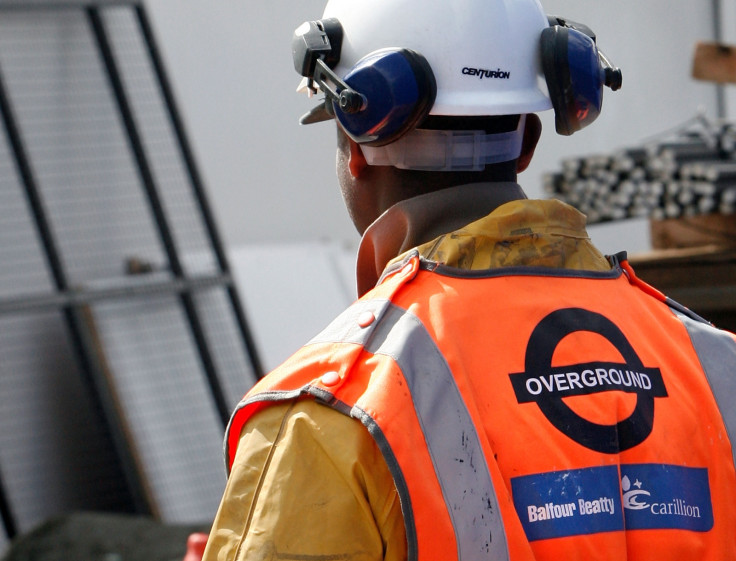 "I recognise that this will be a worrying time for all those affected, their families and local communities. I would like to thank all staff for their professionalism throughout the liquidation.
"I am expecting many employees working on other Carillion contracts to transfer in the coming weeks and we are continuing to keep the workforce updated as these arrangements are finalised."
The construction giant crashed into liquidation on 15 January, putting around 43,000 jobs, 20,000 of which are in the UK alone, at risk.
While the government has reassured it would continue to pay Carillion sub-contractors who work in public sector jobs, those working for private companies are already being laid off.
With approximately 30,000 small businesses directly linked with Carillion, the risk of a domino-effect is extremely tangible.
"It is a bit like Lehman Brothers [the Wall Street investment bank that collapsed in 2008]," said Andrew Adonis, the former Labour transport minister, said last month. "You don't know what the impact will be. A very large part of Carillion's work was project management where subcontractors do the work, but these subcontractors don't know if they will be paid."