Fuel cards issued to Carillion workers have reportedly stopped working are being rejected at petrol stations across the country, the Rail, Maritime and Transport (RMT) union has said.
The union added the development was the first sign of the "brutal reality" beginning to dawn over the employees of the stricken company. One worker, the RMT said, saw his Carillion fuel card rejected after filling up at a petrol station.
The construction giant is on the brink of liquidation, after revealing early on Monday (15 January) that talks to keep it afloat had failed.
The board said it had "no choice" but to enter compulsory liquidation with immediate effect, in a move that could jeopardise thousands of jobs. The government is now expected to provide funds to keep Carillion's contracts operating.
Carillion, which employs approximately 20,000 in Britain alone, is a key government supplier on the High Speed 2 (HS2) rail project and numerous education and health construction contracts.
The group also maintains half of the UK's prisons and is the second largest supplier to Network Rail and Britain's union said the company's collapse highlighted the risks of privatisation.
"The fact such a massive government contractor like Carillion has been allowed to go into administration shows the complete failure of a system that has put our public services in the grip of shady profit making contractors," said Rehana Azam, GMB National Secretary.
"The priority now for the Government and administrators is making sure kids in schools still get fed to day – and our members still have jobs and pensions."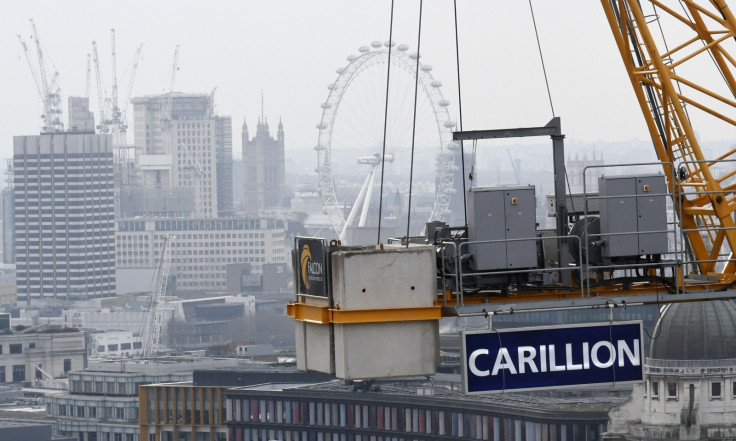 Corin Crane, the chief executive of the Black Country Chamber of Commerce, said news of the collapse of the Wolverhampton-based firm was "incredibly sad" for the local area.
"I don't think anybody woke up this morning expecting liquidation so it's been a real shock for us," he was quoted as saying.
"What we hoped for was administration and some more time to work through some of these problems and to give security to the workers behind us. It's an incredibly big business and it's been very successful over the years.
"This is a really old company, it's been in the Black Country for over 100 years. It's the very fabric of our local construction industry so it's an incredibly sad day."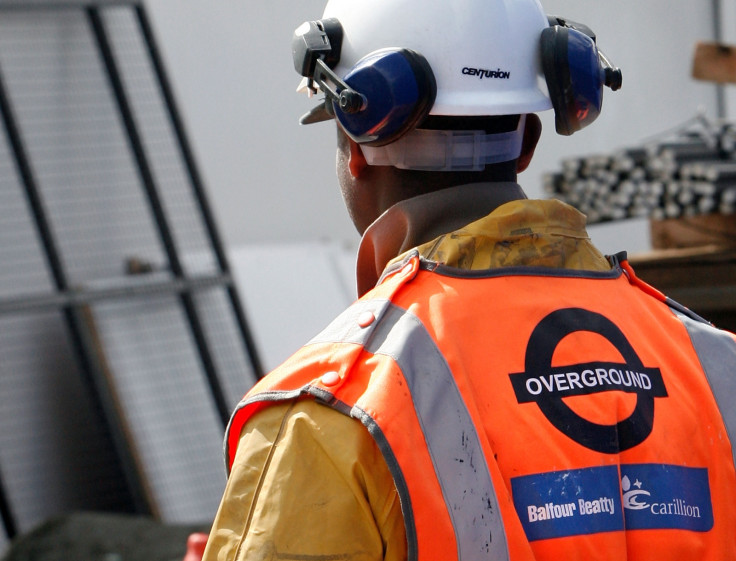 Small businesses at risk
The Federation of Small Businesses (FSB) has warned the company's collapse could threaten a number of smaller firms around the country. The London-listed company has reportedly made its suppliers wait up to four months before paying their bills, meaning a number of small businesses now face a nervous wait to see whether their invoices will be met.
"It is vital that Carillion's small business suppliers are paid what they are owed, or some of those firms could themselves be put in jeopardy, putting even more jobs at risk besides those of Carillion's own employees," said Mike Cherry, the FSB national chairman.
Crane echoed Cherry's words, insisting that safeguarding Carillion's suppliers was now a priority for the government.
"There will be contractors all over the country waking up this morning not sure if they have got work at the end of the week," he added.
"We need to know what will happen with those really big contracts."
Meanwhile, the government insisted its "first priority" was to ensure the services Carillion is responsible for would continue to operate. Speaking on Radio 4 Today's programme, Cabinet Office minister David Lidington urged staff to go into work as usual.
"The first priority, the one that I've asked ministers and all officials to concentrate on, is actually ensuring that public services continue," he said.
So the message to workers is, come in to work today, there's important work to be done, and you will be paid. The government will pay your wages via the official receiver, not via Carillion."
"As we go forward, some services will be taken in house, some services will go out to alternative contractors in a managed, orderly fashion.