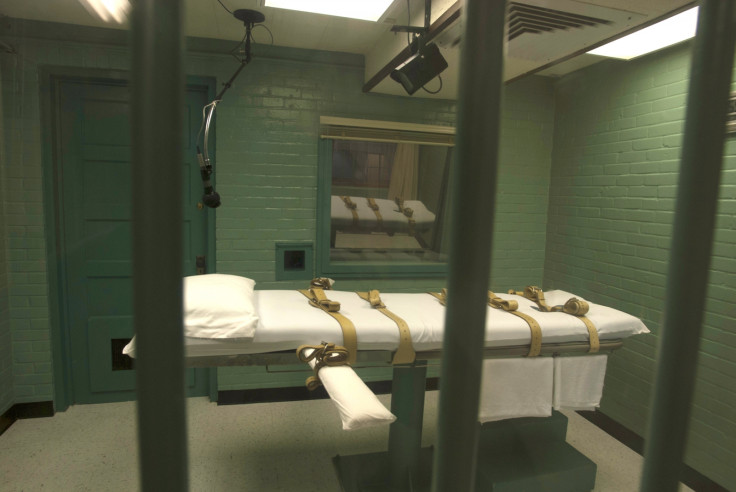 Gary Lee Sampson has been sentenced to death for killing two Massachusetts men after hitch hiking a ride with them. He also killed a third male in New Hampshire. Sampson, a drifter from Abington, Massachusetts, pleaded guilty to the murders and was sentenced to death by lethal injection in 2003.
However, in 2011, a federal judge overturned the verdict due to juror tampering and agreed to a new sentencing trial. The new jury spent two months listening to evidence about the stabbings of college student Jonathan Rizzo, 19, and Philip McCloskey. There was also testimony about the killing of Robert 'Eli' Whitney in New Hampshire. Sampson strangled the 58-year-old to death after breaking into a Lake Winnipesaukee vacation home. For this, Sampson was given a separate life sentence.
Lawyers for Sampson said in his defence that the accused was brain damaged when he carjacked Rizzo and McCloskey. After hitching rides with the two men, he tied them up, stabbed them over a dozen times, cut their throats and left them to die in the woods.
In court, Sampson's lawyers, who had argued for life in prison rather than a death sentence, said the accused took responsibility by confessing to the killings. His lawyers pleaded that a death sentence would be "redundant," as Sampson has end-stage liver disease, type 2 diabetes, heart problems and hypertension. He would probably be dead within three years, according to the Boston Herald.
The last executions in Massachusetts were Phillip Bellino and Edward Gertson in 1947, who were electrocuted at Charlestown State Prison.
Sampson was the first person sentenced to death in Massachusetts under the federal death penalty statute. The state's death penalty was abolished by the Legislature in 1984. Although capital punishment is now unconstitutional in the state, federal crimes committed in Massachusetts may still be subject to the death penalty. Dzhokhar Tsarnaev was sentenced to death on 15 May, 2015, for his role in the Boston Marathon bombing.