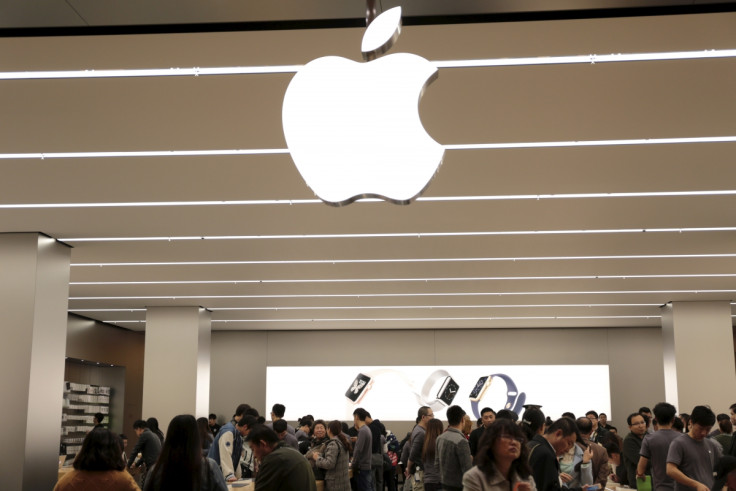 Some of Apple's institutional investors have reduced their stake in the company in the fourth quarter. The investors include Carl Icahn, the billionaire activist investor, David Einhorn's Greenlight Capital, Adage Capital Partners and Blue Ridge Capital. The stake sales follow the decline in the share price of the iPhone maker in the final quarter ending 31 December, 2015.
While the fourth quarter alone saw Apple's share price decline by 5%, the stock has since lost another 11%. It closed at $96.56 (£67.54, €86.47) a share on Nasdaq on 16 February.
The US Securities and Exchange Commission released the company's filings on 16 February which indicated that as of 31 December, 2015, Icahn owned only 45.8 million Apple shares, a 13% decline from 30 September. The filings also revealed that Greenlight Capital had 6.3 million Apple shares on the same date, a decline of 44% when compared to its holding as of 30 September.
Other companies which have offloaded their stake as per the filings are Adage Capital Partners and Blue Ridge Capital. While Adage owned 8.1 million shares as of 31 December, 5% lesser than what it owned as of 30 September, Blue Ridge's shareholding in the California headquartered company was down 11% from 30 September to two million Apple shares at the end of 2015.
While these investors sold off part of their holdings, Tiger Global Management on the contrary reported a new position in Apple in the fourth quarter. As of 31 December, Tiger owned 10.6 million shares.
Piling on these woes, Apple in January 2016 forecast that it will see a drop in its first quarter revenues, marking its first quarterly revenue drop in 13 years. It also said that its iPhone shipments had increased at the slowest-ever pace till date following weak China sales.
Institutional investors including hedge funds which sold their stake in Apple may have avoided some notional losses during the fourth quarter. They would have gained the most if they had sold it before 3 November, when Apple's shares closed at $122.57, the highest levels in recent times.