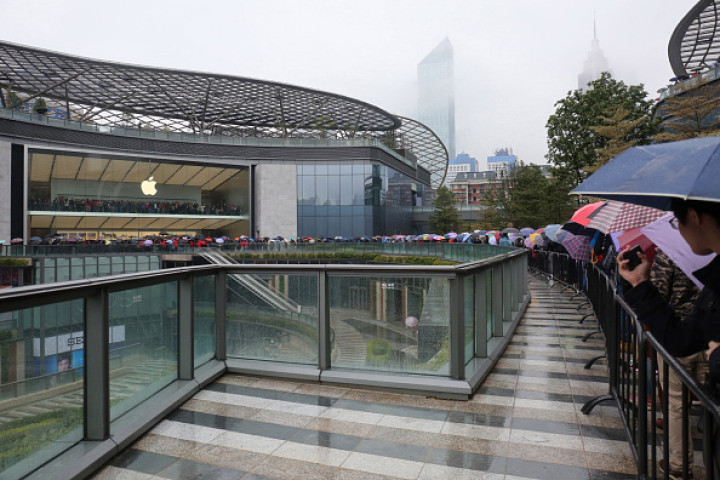 Apple will reportedly build its very first technology development centre in Hyderabad, India, the first of its kind to be set up outside the United States.
A senior official from the south Indian state of Telengana, where Hyderabad is located, is reported to have said that Apple will invest around $25m (£17m) in setting up the new tech centre. He also claimed that the tech firm is likely to employ about 4,500 people in its first Indian tech office.
Apple has so far neither confirmed nor denied the reports. However, the IT secretary of Telengana, Jayesh Ranjan confirmed the details of Apple's move to the state's capital, Hyderabad, the Economic Times reported. Ranjan said, "This is correct. MoU will be signed after some approvals come. They're (Apple) waiting for the SEZ approval (for the area) to come, which is expected to be given in a couple of days."
The tech giant has reportedly been in talks with the real estate firm Tishman Speyer, about leasing space for its tech centre in India. The report also outlines that Apple is considering obtaining a long-term lease for around 250,000sq ft of space.
Other tech giants like Google and Microsoft have also expressed their intentions to expand their tech base to India, especially within Telangana. Google CEO Sundar Pichai said in December 2015 that the tech firm is working on opening one of its biggest Asian campuses in Hyderabad soon, the first of its magnitude to be set up outside the US.
Apple has recently been fairly keen on establishing a foothold in the Indian market. In the face of stagnating and declining sales for its iconic iPhone models, the tech firm is looking to the south Asian market to boost sales. In efforts to attract the Indian consumer base, Apple recently applied to the Indian government to open up its own Apple Stores. The application is still pending approval.
So far, it is still uncertain as to whether Apple's tech centre would have the role of a research and development (R&D) centre, or if the company is also likely to consider expanding its manufacturing and design base to India.