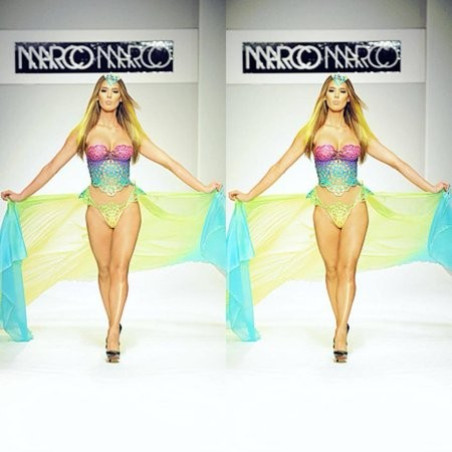 Carmen Carrera could become Victoria's Secret's first transgender model after fans started a petition to get her hired.
A Change.org petition, started by Marco Regalado of Merced, California, is calling for the lingerie brand to add the 5ft 11in beauty to its line-up which includes Miranda Kerr and Adriana Lima.
"By making Carmen the very first trans supermodel, you will help to end femmephobia within the LGBTIQQA community, but also it will show the entire trans community that you embrace them as your patrons," the petition reads.
The effort has already racked up more than 20,000 signatures and hundreds of supportive comments.
Carrera, born Christopher Roman, first burst into the spotlight as a contestant on "RuPaul's Drag Race" in 2011.
The New Jersey native transitioned fully from male to female after completing shooting on Season 3 of the popular reality show.
Carrera, who is signed to Elite Model Mangagement, has walked the runway for designer Marco Marco and has been featured twice in W magazine.
If she is hired by Victoria's Secret, the company would be making history as well as a profound statement.
"I just want to take a moment to say WOW," Carrera wrote on her Facebook. "In less than a day the signature count has gone from a few hundred to almost 10,000!
"I'm amazed! And just to make it clear, this petition is not to force VS to do anything. It's to prove that the world is ready for change and possibilities are endless!"