Mystery surrounds the death of 66-year-old electrician Jose Sandoval Opazo, whose demise on board the Carnival Ecstasy cruise liner on Sunday (27 December 2015) caused a waterfall of blood to cascade down one of the vessel's lift in a scene eerily similar to one from horror movie The Shining.
Tourists on the three-day trip from Miami filmed the moment they realised blood was pouring down the lift doors, with one heard saying: "No, that can't be right." Opazo is thought to have died while working on the lift while someone was still inside it. Ship workers eventually sectioned off the area 45 minutes after the blood was seen.
One man on board told Fox 4 it was like "a Nightmare after Christmas" in reference to the Tim Burton movie A Nightmare Before Christmas. He added: "I don't know what happened, but something terrible happened."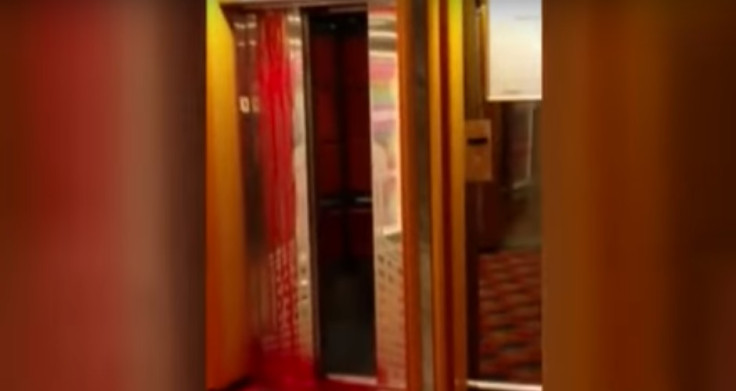 A Carnival spokesperson said: "The company extends its heartfelt sympathy to the family and loved ones of our team member. Our CareTeam is providing support. Appropriate authorities have been notified and a full investigation into the cause of the accident is under way."