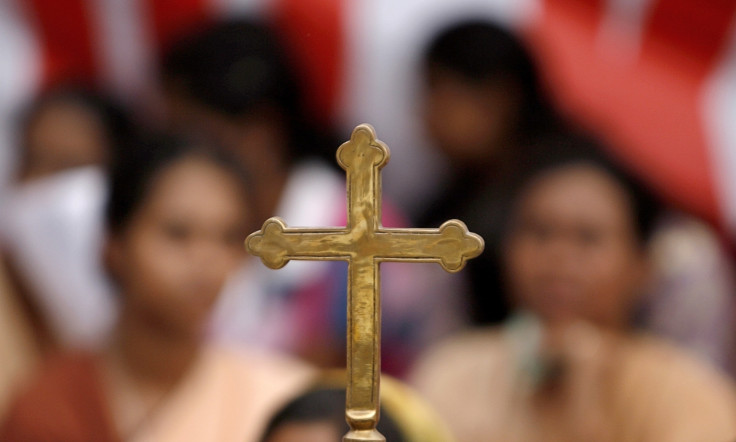 A group of carol singers in India was arrested over claims they were attempting to forcibly convert people to Christianity. Over 32 people, including priests were detained by the police in the state of Madhya Pradesh on 14 December and were subsequently charged with forceful conversion under Sections 153B (1) and 295A of the Indian Penal Code.
According to Times Now, a group of Hindu right-wing activists attacked the carol singers as they performed songs and hymns around the Satna district. The mob also set fire to a car belonging to one of the priests and accused them of conducting "forced conversions".
Activists from Bajrang Dal — the youth wing of the Vishva Hindu Parishad, a group known for targeting other religions — claimed they were informed of a possible conversion. On reaching the spot, they entered into an altercation with the carollers.
After the police detained people from both groups, a Hindu resident Dharmendra Dohar filed a complaint claiming he was told that he would receive monetary payment if he decided to "worship Jesus Christ".
"A group of students training to become priests was moving around Satna town, visiting Christian institutions and singing carols," Father Rene Verghese told reporters. "Some 15 km from here in Dara Kalan village church they were getting ready for the Christmas celebrations, when a group of people attacked them, accusing them of carrying out religious conversions."
He stressed that they were not attempting to convert anyone but simply engaging in the tradition of carolling. "We were just doing that and preparing for the Christmas celebrations," he added.
However, City Superintendent of Police DD Pandey said the complainant received Rs 5,000 (£58) and underwent a conversion ritual.
"He was given a holy dip in a pond and his name was changed to Dharmendra Thomas, the complainant said. They also asked him to pray to Lord Christ," Pandey told the Indo-Asian News Service.
A spokesperson for the Catholic Bishops' Conference also denied the allegations, describing them as "laughable".
Madhya Pradesh has some of the strictest anti-conversion laws in the country and requires people need to give formal notice in advance to the authorities to change religion. The state also happens to be governed by the Hindu nationalist Bharatiya Janata Party (BJP), a political group that critics believe is responsible for allowing atrocities against religious minorities in a bid to "saffronise" India.
"The incident is part of that gameplan [of the BJP]. But when they saw things getting out of their control, they produced the man making the conversion allegation," Leader of Opposition in the state assembly Ajay Singh said.
State secretary of Communist party of India (Marxist) Badal Saroj described the attack on Christians as a "Taliban act".