Dramatic audio of the emergency call made by a pilot to air traffic control about Carrie Fisher's heart attack has been revealed.
Star Wars fans across the world have been in shock since the news broke of the actress's illness on Friday, 23 December.
While earlier reports suggested she was in a stable condition, her brother Todd has told reporters to be patient for a proper update on the state of her health, adding that "we have so little information ourselves".
Now, a recording has been released of the SOS medical call from the pilot on the United Airlines flight to the ATC in Los Angeles.
The pilot can be heard saying: "We have some passengers, nurses assisting the passenger. We have an unresponsive passenger. They are working on her right now and we are going to have her seated in about two minutes here."
Actress Anna Akana was on board the flight and tweeted that Fisher stopped breathing "for 10 minutes or so".
"So many thanks to the United flight crew who jumped into action, and the awesome doctor and nurse passengers who helped," said Akana.
Paramedics reportedly carried out CPR on the star before she was taken to Ronald Reagan UCLA Medical Center for treatment.
Tributes from close friends and colleagues sent an outpouring of love towards her via social media.
Luke Skywalker actor, Mark Hamill wrote: "As if 2016 couldn't get any worse. Sending all our love to @carrieffisher."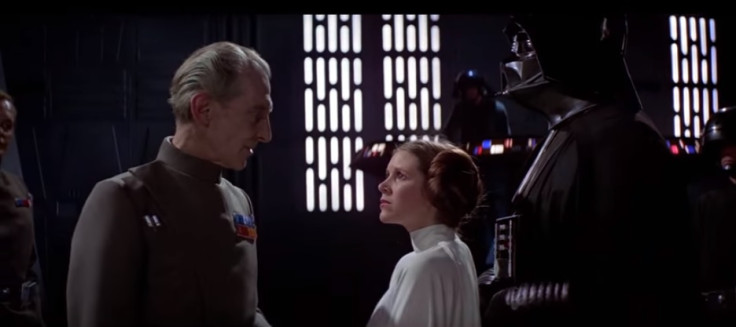 Peter Mayhew, best known for playing Chewbacca, tweeted: "Thoughts and prayers for our friend and everyone's favorite princess right now.. @carrieffisher."
Fisher appeared on Graham Norton's Show to promote Star Wars: The Force Awakens, in which she plays a military general. He tweeted: "@carrieffisher Don't even think about it!! This planet needs you on it! Sending so much love xxx."
The actress has never disguised her past drug addictions, with some commentators suggesting it could have played a part in her downfall.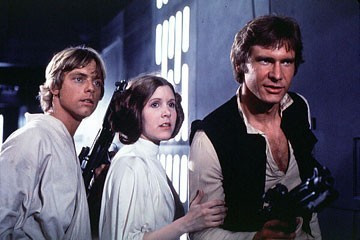 In an interview in 2010, while promoting her stand-up comedy show 'Wishful Drinking' in Sydney, she recalled how she had snorted cocaine while shootingThe Empire Strikes Back.
"I didn't even like coke that much, it was just a case of getting on whatever train I needed to take to get high," she said.
"Slowly I realized I was doing a bit more drugs than other people and losing my choice in the matter," she said.
"If I'd been addicted to booze I'd be dead now, because you just go out and get it."
A United Airlines spokesperson said: "Medical personnel met United flight 935 from London to Los Angeles upon arrival today after the crew reported that a passenger was unresponsive. Our thoughts are with our customer at this time and any requests for additional information should be directed to local authorities."