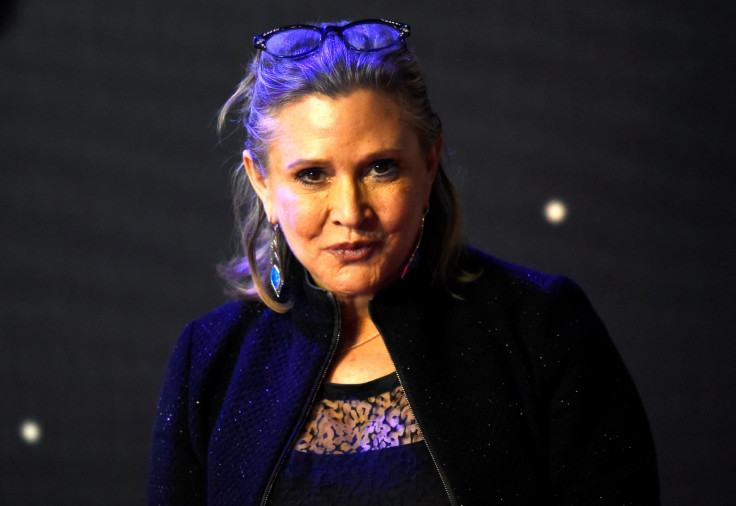 Sleep apnea has been confirmed as the cause of Carrie Fisher's death, but according to the toxicology report, the actress also had a variety of drugs in her system. The Los Angeles County Department of Medical Examiner-Coroner released the report on 19 June, which indicated that Fisher tested positive for cocaine, methadone, ethanol and opiates.
According to coroner's documents made available to People magazine, the 60-year-old had the drugs in her system when she was admitted to the hospital four days before her death on 27 December, 2016.
"The exposure to cocaine took place sometime approximately in the last 72 hours of the sample that was obtained," the report mentioned. Along with a "remote exposure to MDMA," the report stated that traces of an anti-depressant and antihistamine were found on the Star Wars actress. It did not however clarify the role the drugs played in her death.
"Based on the available toxicological information, we cannot establish the significance of the multiple substances that were detected in Ms Fisher's blood and tissue, with regard to the cause of death," the report added.
Fisher's daughter released a statement following the results, acknowledging her late mother's drug use.
"My mom battled drug addiction and mental illness her entire life. She ultimately died of it," Billie Lourd said.
"She talked about the shame that torments people and their families confronted by these diseases. I know my Mom, she'd want her death to encourage people to be open about their struggles. Seek help, fight for government funding for mental health programs. Shame and those social stigmas are the enemies of progress to solutions and ultimately a cure. Love you Momby."