Director George Lucas has paid tribute to the late Carrie Fisher and described her as a "one in a billion" actress.
The Star Wars creator made an emotional speech remembering the actress at the Star Wars Celebration exhibition in Florida on Thursday (13 April).
Recalling the young star he took on the iconic role of Princess Leia he said: "She played a part that was very smart, and she was having to hold her own against two big lugs, goofballs that were screwing everything up," referring to actors Harrison Ford and Mark Hamill.
"She was the boss. It was her war, and when I cast it, I said I wanted somebody young to play the part. I wanted somebody very young.
"When Carrie came in, she was that character. She was very strong, very smart, very funny, very bold, very tough, and there really wasn't much of a question. There are not very many people like her. They are one in a billion."
He added that she would forever be synonymous with her iconic character in the films.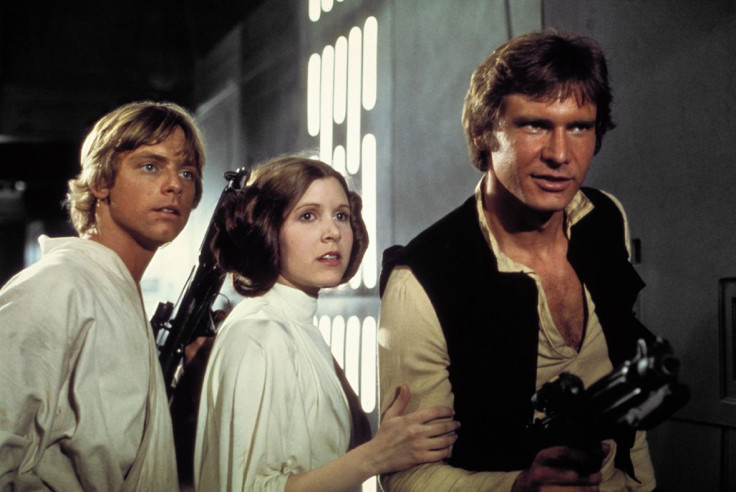 "She was brilliant, and obviously we will all miss her, but she will always be the princess who took command and never backed down, never was in jeopardy. She was always helping the other guys get out of the messes she created.
"We'll all love her forever and ever," he added.
The Star Wars convention celebrating 40 years of the franchise also featured a video montage capturing highlights from Fisher's career with an introduction from her daughter Billie Lourd.
Scream Queens star Billie revealed that her mother had much in common with Princess Leia, not least of all her ability to speak her mind.
"My mum used to say she never knew where Princess Leia ended and Carrie Fisher began. She was imperfect in many ways but her imperfections and willingness to speak about them are what made her more than perfect.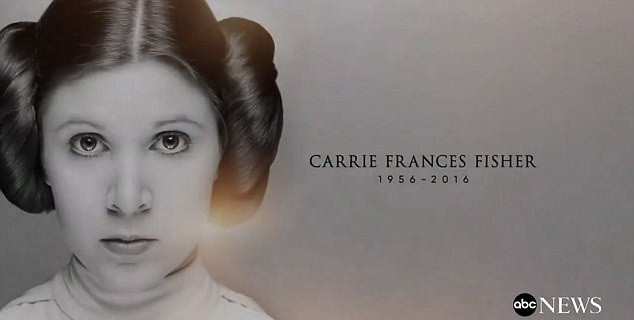 "My mom, like Leia, wasn't ever afraid to speak her mind and say things that might have made most people uncomfortable.
"[She was] the strong soldier of a woman who often openly fought her own dark side, knowing early on that we all have a dark side to fight, whatever it may be. But she knew that it wasn't about the fight you were fighting but how you fought it - the way you resisted.
"She taught me by her own example, that the most evolved person is seemingly a contradiction - they are both the strongest and the most vulnerable person in the room. And that was her. That is Leia."
The 24-year-old attended the event in Orlando along with Carrie's co-stars Mark Hamill and Harrison Ford, Sky News reports.
Carrie Fisher died in December at the age of 60 after suffering a heart attack on a flight from London to Los Angeles. Fisher had been on a publicity tour for her new book, The Princess Diarist.
Just days later her mother, veteran Hollywood actress Debbie Reynolds, died after suffering a stroke.