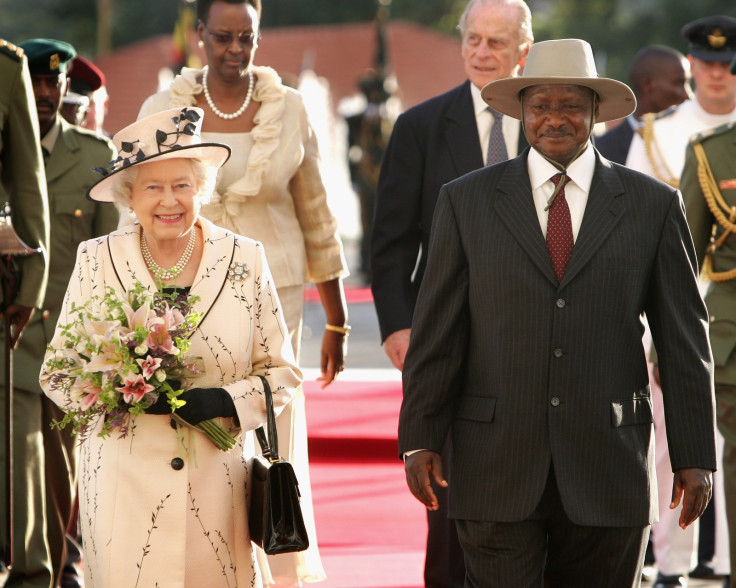 The president of Uganada, Yoweri Museveni, has claimed that he and Queen Elizabeth II are "friends with mutual benefits".
Museveni, 72, has been president of Uganda since 29 January 1986 and has his own official Twitter account with 429,000 followers.
He made the claim on 16 June without understanding what "friends with mutual benefits" implied, and the tweet has since been deleted.
Museveni said that the monarch was a "friend with mutual benefits" in a series of tweets to commemorate her 91st birthday.
The first tweet read: "I have always followed the Queen. When I was young my mother showed me a picture of a young lady and said, 'this is the Queen of England.'"
"I also recall her visit in 1954 when she opened Owen Falls Dam & Queen Elizabeth National Park. I later met her in 1996 at Buckingham Palace."
"The role of the Queen is very important. There was a time our relationship with Kenya was strained during Mzee Moi's reign."
Though Prince Philip may want to shield his eyes and ears, Museveni accidentally insinuated that he and the Queen were a little more than just powerful pals.
Museveni has overseen relative stability and economic growth for Uganda during his presidency. But his leadership has been marred by his involvement in the civil war in the Democratic Republic of the Congo and other Great Lakes region conflicts.
In the mid to late 1990s, Museveni was celebrated by the West as part of a new generation of African leaders.