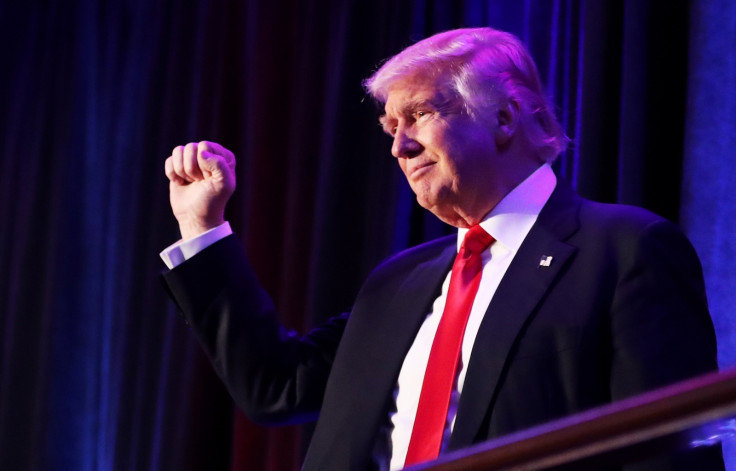 A union leader for the air conditioning company Carrier has claimed President-elect Donald Trump "lied his ass off" over the deal that was reported to keep at least 1,000 jobs in the US.
Trump's transition team boasted of arranging a deal with Carrier to keep jobs in Indiana as opposed to outsourcing them to Mexico – something his team has since cited as an example of maintaining his campaign promises.
However, the deal, agreed with United Technologies, which owns the Indiana factory, left workers disappointed, their union leader claims.
Of the 1,100 jobs Trump pledged to save, just 730 production jobs in Indiana were preserved, leaving more than 500 people without work.
Union leader Chuck Jones, of United Steelworkers 1999, said the president-elect had not offered an explanation at a 1 December speech at the factory, in which Trump had said: "Now they're keeping — actually the number's over 1,100 people, which is so great," The Washington Post reported.
It was a figure Jones claims misrepresented the situation, telling the newspaper: "He got up there and, for whatever reason, lied his ass off."
In addition, Jones claimed some of the 1,400 jobs at the factory were not in fact scheduled to leave the country – including 350 research and development positions. In total, Jones said Trump's deal saved around 800 roles - not the 1,100 that were reported.
"Trump and Pence, they pulled a dog-and-pony show on the numbers," Jones added. "I almost threw up in my mouth."
The deal had been mocked by the White House after Trump's transition team used it as an example of Trump keeping his promise to "bring back jobs" to the US.
A spokesperson for Barack Obama said Trump has a way to go before achieving the kind of job protection maintained by Obama during his tenure.
"If [Trump] is successful in doing that 804 more times, then he will meet the record number of manufacturing jobs" that Obama created during his time in office, spokesperson Josh Earnest told The Hill.