From Cash to Crypto: Fintech's Influence on Digital Payments in iGaming
Exploring the transformative impact of fintech on digital payments within the iGaming industry, this article delves into the shift from traditional cash transactions to cryptocurrency adoption.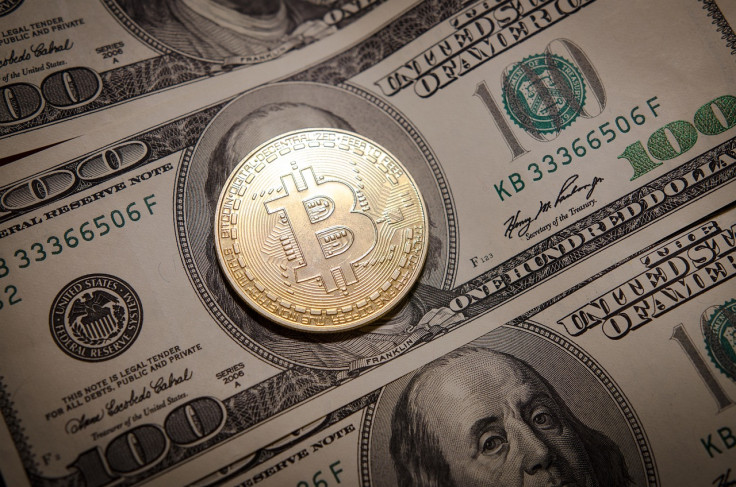 The iGaming world which consists of online casinos, sports betting and all other digital gambling platforms has significantly evolved when it comes to how transactions are conducted. This industry has always been open to innovations and that is why it has thrived, it is now easier than ever for users to find the perfect UK casino sites.
iGaming has also welcomed advancements in financial technology also known as fintech with open arms and continues to do so. As fintech continues to rapidly advance digital payment methods and cryptocurrency are slowly replacing traditional cash payments. In this article, we will take a closer look at how fintech has influenced digital payments in iGaming as well as the rise of crypto and its ability to transform the way people engage in online gambling.
The Evolution of Digital Payments and the Rise of Crypto
The iGaming industry has undergone a transformation thanks to the evolution of digital payment methods throughout the years. It was only recently that players who wanted to conduct transactions at online casinos or other iGaming platforms had to do so through bank transfers and credit cards which could take longer to process and players couldn't withdraw their winnings fast. However, with fintech solutions, there is a new era in digital transactions that is recognised by its security, speed and convenience.
The most significant advancement when it comes to digital transactions is the introduction of cryptocurrencies. As far as the iGaming industry is concerned, cryptocurrencies offer a lot of advantages compared to other traditional payment methods. One of the most important advantages if not the most important is that it offers players anonymity and privacy. All crypto transactions are decentralised and encrypted and thus the identities of players are protected.
Secondly, crypto transactions are also much faster than traditional ones and this is very valuable in the world of iGaming. Traditional banking methods usually take time to process transactions, however, with crypto withdrawals and deposits are processed almost instantly. This ensures that players will have a seamless experience.
Finally, crypto transactions are much more secure than traditional payment methods. The technology behind crypto, blockchain technology, records all transactions on a secure ledger and it is impossible to tamper with them. Blockchain reduces the risk of a third party having access to your transactions and it also minimises the risk of fraud. The financial information of players is also safe since blockchain technology minimises the risk of data breaches. For these reasons, crypto has proven to be valuable in iGaming transactions.
The Advantages for Players and Operators
Using cryptocurrency in the iGaming industry has many advantages both for players and operators alike. Players benefit from using cryptocurrencies since it reduces the cost of transaction fees by removing the need for banking intermediaries.
It can also be very helpful for players that are looking to access sites that conduct payments in different currencies since there is no currency conversion cost associated with crypto. Overall crypto payments save players time and money both of which are very important.
When it comes to operators, by adopting cryptocurrencies they tap into a new market and expand their possibilities and with that the number of potential players. Since cryptocurrencies are decentralised they do not know any geographical borders and can help reach and attract players from different parts of the world. Operators also stand to become more profitable by implementing crypto since the transaction process becomes more streamlined and administrative costs are reduced. Overall, crypto payments benefit all those involved in the iGaming industry.
Future Outlook
There seems to be a promising future for digital payments in the iGaming industry. Fintech solutions are constantly being developed, also given the increasing acceptance of cryptocurrencies and the iGaming industry being accepting of innovations, players can expect that their experience will further improve and transactions will be conducted even faster, more seamlessly, and safely than ever before.
While it is most likely that traditional payment methods will still be relevant in the future it is also certain that digital payment methods and cryptocurrencies will become more mainstream. Crypto offers a lot of advantages to players and operators from advanced security and faster transactions to new market opportunities. With more advancements being developed daily, the future of iGaming transactions looks quite promising.
Final Thoughts
The influence that fintech solutions have had on digital payments has entirely changed the way in which people engage in online gambling. With the introduction of cryptocurrencies came a lot of improvements such as faster and more secure transactions, privacy and anonymity for players as well as global reach and new market opportunities for operators.
The iGaming industry has been a pioneer in accepting innovations and it is certain that in the future it will welcome new fintech solutions and advances in digital payments with open arms thus enhancing the experience of players.
© Copyright IBTimes 2023. All rights reserved.