'It's time to play responsibly and respectfully' – Casino expert reveals online casino etiquette
Discover essential online casino etiquette as a casino expert guides you to play responsibly and respectfully in the world of virtual gaming.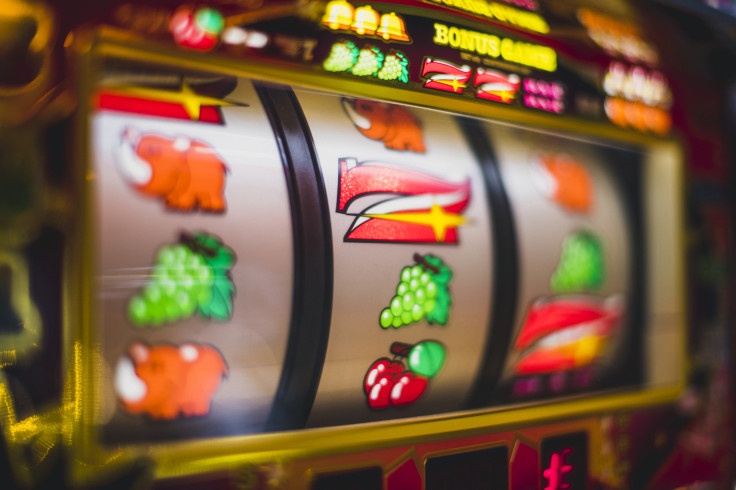 The business world is multifaceted in the UK with many key sectors operating within it. One of the real success stories of recent times though has been the growth of the online casino industry.
Of course, this is also true on a global scale, where playing casino games online is fast becoming the de facto choice for people in countries such as the USA, Italy, Spain, South Africa and Kenya. One of the major reasons for iGaming's rise to prominence is the convenience it offers. People are now able to play from the comfort of their own homes, whenever they like and wear whatever they want.
This more informal way of playing casino games can sometimes lead to a more informal approach from players. The focus on responsible gambling in recent times at online casinos though has started to target this somewhat.
Top casino expert's comments light up the iGaming scene
Mike Lorente is a well-known expert in the online casino sector and a regular author at top iGaming online resource casinotopsonline.com. Commenting recently on the subject of etiquette in online casino play, he noted that "now is the time to think deeply about how we act as gamblers online and play not only respectfully but also responsibly".
These sentiments have been received favourably within iGaming in both the UK and across the world. As the sector starts to really focus on protecting players through responsible gambling education and tools, it is also starting to see the positive impact bringing more respect and etiquette into internet casino play can offer.
Here are some of our best tips when it comes to gambling online in the right way for players:
Show respect to other players online
When you consider that the Gambling Commission's UK iGaming stats published in July 2022 show a gross gambling yield of £4 billion, you can see how popular online casino play is in the country. But how can people who enjoy this activity play with the correct etiquette in mind?
Respect for other players is one of the key things any drive towards improving behaviour at online casinos involves. Just because you may not be physically present with other human players in certain casino games online, it does not mean your standards of behaviour towards them should slip.
You should show them the same respect as you would in real life and the same kindness you would if you were sitting opposite them at a physical gaming table. A good example of this is the ability to chat with other human players which some online casino games offer. You should always remember to be respectful when chatting with people in this way and never be rude towards them.
Be respectful towards live dealers and casino staff
Showing respect towards all online casino staff and live dealers, in particular, is also something to really focus on for iGamers. This is exactly the same thing as remembering to treat other human players online in the same way you would if playing in person with them.
The ability to interact with casino staff online does not mean you can talk to them however you like or be rude towards them. They are only doing their job and certainly should not have to put up with aggressive or unkind behaviour from players.
If you need to sort out an issue with customer support at a platform via live chat, it is key to always be polite and respectful in how you speak to staff. If you play live games, it is never acceptable to be mean, nasty or rude when chatting to live dealers.
Don't cheat at online casino games
Etiquette in terms of playing casino games online is also about showing the casino platforms you play at the proper respect. This is most obviously seen in terms of not cheating when playing games and always sticking to the rules of any bonus offer you sign up for.
Trying to cheat when playing games or getting around bonus offer rules is not only dishonest but also simply not how one should behave. Players rightfully expect casino operators to treat them fairly and be honest in their dealings with customers.
It only makes sense therefore that players themselves should also embody these qualities. In addition, breaking the rules or cheating when playing is simply not worth it, as you could be banned from the site and/or have any winnings you built up from cheating taken away from you.
Responsible gambling online in 2023
As noted by top casino expert Mike Lorente, online gaming etiquette in 2023 is also about playing in a responsible way. This is key for gamers as it helps you to have the best time and gamble in a manner which does not have any negative impact on your life.
So, how can you play casino games more responsibly online? To begin with, choosing which platform you play on is crucial. It is a must to find one that is not only licensed to operate by a recognised industry body but also one that uses the latest online security methods to protect players. Once you have put some thought into where to play, you should also focus on how to play more responsibly.
One tip in this regard is never to chase losses. All online casino gamers will lose sometimes and it is key to accept this without it allowing it to cause you undue stress. You should never let a loss change your pre-defined gambling strategy or cause you to bet impulsively to make your money back.
It is also a good idea to make the most of the safer gambling tools all top UK casinos now carry. This enables you to set time limits for each session and decide on deposit limits. By taking these steps, you can gamble in a much more controlled, responsible way.
How else can you gamble responsibly online in 2023?
Another very good tip around safer online casino gambling is only playing with money you already have and which you don't need for other essentials in life. This avoids you from running up huge borrowing debts through online play and prevents you from spending cash you need to pay for essentials such as rent, food and utility bills.
It is also a good idea to stop playing games at Internet casinos when you are tired, hungry or thirsty. All these things can affect not only your mood but also how mentally alert you feel. By stopping when you are tired, thirsty or hungry, you avoid making silly mistakes when playing or poor judgement calls.
It is also worth noting that you should also stop playing when feeling anxious, angry or down. It is much better to take some time away from iGaming if you feel like this and come back when you are in a better frame of mind to enjoy yourself.
Online casino etiquette more in focus for 2023
The iGaming sector has certainly been on a rapid upwards trajectory worldwide in the last few decades. When you consider that the size of the global online gambling market by 2030 is predicted to reach around $150 billion, you can see that it is an industry with a bright outlook.
This is certainly true in the UK, and it is fair to imagine that people around the country will continue to play the latest games at top internet casinos moving ahead. As the industry continues to evolve to keep players engaged though, it is also likely that the drive for better iGamer etiquette will come to the fore.
© Copyright IBTimes 2023. All rights reserved.