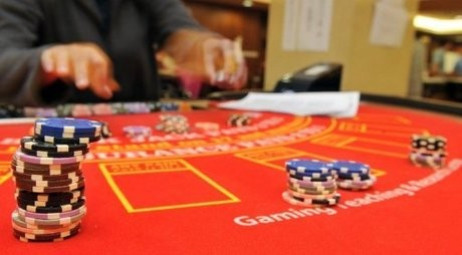 A clairvoyant tricked gamblers at a casino in South Africa into handing over hundreds of thousands of dollars' worth of jewellery after offering them good luck charms that she said would fend off the ill omens of ancient demons, a court in Durban was told.
Nancy Shanelle Naidoo, 34, is expected to plead guilty to more than 50 fraud charges after she was accused of preying on customers' superstitions to steal their valuables, the court heard.
Wendy O'Brien, prosecting, said the suspect would plead guilty at her next court appearance on 11 June.
Naidoo approached her victims with the promise of bringing them into contact with a "tokoloshe", or mythical African spirit, which she said would bring luck at the roulette tables.
But she never returned the haul of bracelets, necklaces, watches and perfumes from luxury brands such as Gucci and Michel Herbelin, the South African Press Assocation reported.
Prosecutors have charged Naidoo with defrauding punters of over two million rand (£140,000) at casinos in the eastern KwaZulu-Natal province.
One gambler was allegedly robbed of cash and jewellery valued at over R1 million (£70,000).
The total 53 charges include allegations she drugged her victims, some of them elderly and vulnerable.
Many South Africans in both rural and urban areas still cling to beliefs in the dark arts, black magic and voodoo, attributing disease and crimes including rapes, thefts and murders to the vicious "tokoloshe" sprite.