Catholic priest charged with kidnapping, domestic battery and sexual assault of wife
Father Luke Reese subjected his wife to an 18-hour ordeal after finding out she was having an affair.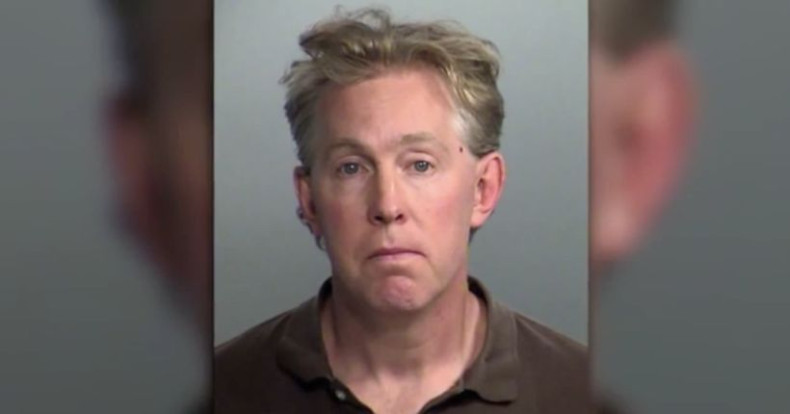 A Catholic priest faces a string of charges including kidnapping, domestic battery and sexual assault against his wife during an 18-hour ordeal after finding out she was having an affair.
Father Luke W. Reese has been arrested by Indianapolis police following his discovery of his wife of 25 years in an intimate position with another man.
The 48-year-old priest pulled his wife out of the backseat of car she was in with another man, Jay Stanley, and subjected her to a torture that would last from 24 September into the following day, according to court papers. The couple have seven children, and his wife has not been named in court papers.
Reese is a former Anglican vicar who entered the Catholic Church in 2009, at a time when traditionalist clergy became disillusioned with the Anglican leadership's liberal stance on the ordination of women and blessing of homosexual partnerships.
The clergyman, who has been a vicar at Holy Rosary parish in Indianapolis since 2016, pulled his wife out of the car with her lover. Once the couple were back in his vehicle he drove around for hours, blasting out heavy metal music, slapping her and trying to get her to tell him the password to her phone.
Reese drove to the Holy Rosary church and forced his wife to kneel at the altar, where he began beating and choking her, demanding she give up her password.
Eventually, she gave him her password, but Reese continued to slap her as he read the texts from Stanley, according to the police report lodged at court.
The priest got back in his car with his wife and drove to Auburn, north of Indianapolis, and forced her to tell her 90-year-old grandmother about her affair.
Slutty outfits
When the couple finally arrived home Reese tore up her outfits in her closet that he thought were "slutty," according to court documents. He then ripped off her clothes and sexually assaulted her.
Later the next day, a church official visiting the family home saw her injuries, and convinced Reese to leave the house as part of a trial separation.
His wife went to the hospital, and eventually reported the assault to police on 27 September. The priest was arrested a few days later, and is out of jail on a $25,000 bail bond.
His local diocese said in a statement that Reese "was placed on administrative leave on 27 September 2017, when he disclosed actions that resulted in criminal charges related to domestic violence."
A note was posted to parishioners of Holy Rosary by the church, which said that Father Reese had taken a leave of absence because he "was experiencing some personal and family issues".
It added that anyone who questioned a church official further about Father Reese would be "politely but firmly" told to "mind your own business".
In December, the priest filed for divorce from his wife, and he is scheduled to stand trial in May.