It is fair to say that Sarah Harding and Jemma Lucy have not hit it off.
From early on, 29-year-old reality star Jemma found the Girls Aloud singer "negative" and irritating, bitching about her to Paul Danan like no one was watching.
And the tension between the two ladies erupted on last night's episode of Celebrity Big Brother, with Twitter exploding after Jemma claimed Sarah did a "f**kload of drugs", and that she had "too much gear" up her nose in an explosive showdown. Sarah hit back by angrily calling Jemma a "c**t".
Annoyed fans could not quite believe that the Ex on the Beach star got on her high horse about substance abuse to Sarah, 35, because she had been caught on camera snorting suspicious white powder in a taxi and off a kitchen worktop in a video clip.
The argument between the two women got extremely personal after a group chat about "cliques", with Jemma telling her: "We all know what you've been doing outside of here and that's a f**kload of drugs! Sort your nose out!"
Recounting the row to Amelia Lily and Trisha Paytas, she added: "Watch out for her. I told her to her s***gy face I didn't like her - and her stupid nose that's had too much gear up it."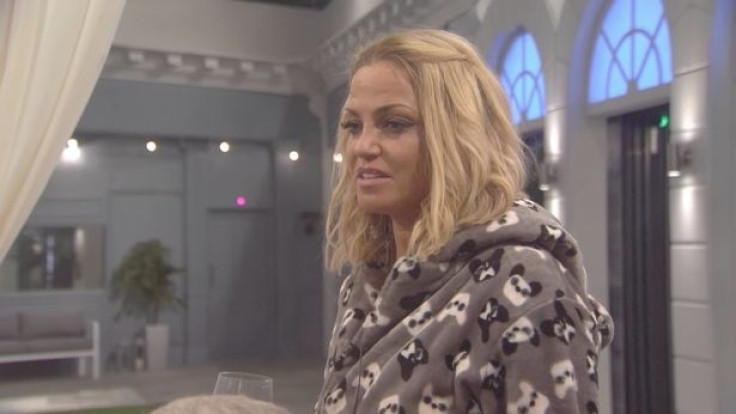 Unable to cope with the drama, Sarah soon burst into tears and threatened to quit the show in the Diary Room, saying: "I just feel like people are being so two-faced. And anything I say just gets taken out of context."
She continued: "I'm still just at the end of it. I'm so sick of it. There was no need for that. There was no need. I just feel... because I have a fan base they feel threatened. It's the story of my life."
It was not hard to see whose side viewers had taken on Twitter, with many posting snaps of Jemma snorting white powder and branding her a hypocrite, while many felt they wanted to protect the Girls Aloud star.
Referring to Sarah's comeback to Jemma, one fan said: "Sarah just delivered the line of the series "I don't shag on tv for a living mate" absolutely dragged Jemma. TV gold. Jemma is vile #cbb".
Another added: "Is Jemma actually sure? Sarah is from the LEGENDARY Girls Aloud the only reason they should be sharing a house is for Jemma to clean it #cbb".
A third said: "Did Jemma Lucy really try to shame Sarah for using drugs am pot kettle my dear".
Celebrity Big Brother continues tonight (10 August) at 9pm on Channel 5.