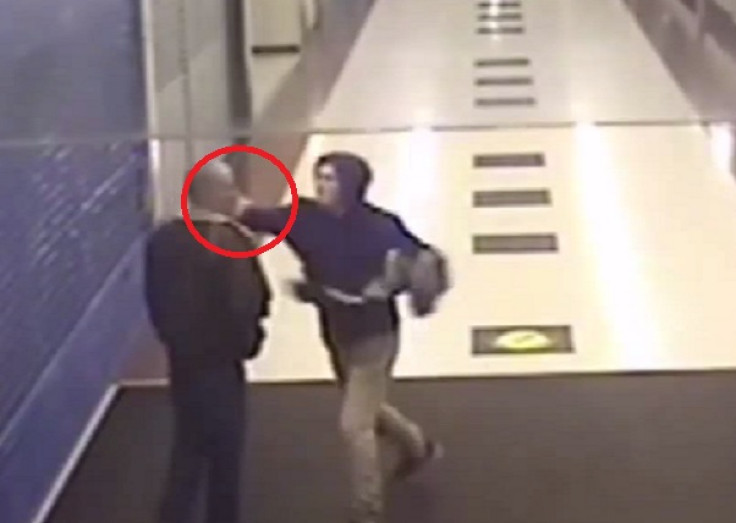 Shocking CCTV footage captures the moment a thug knocks out a man with a single punch in an unprovoked attack.
Police have appealed to the public after a 60-year-old was left unconscious by the assault in Kings Walk, Gloucester.
The video shows the older man standing still as a younger man wearing a hoodie approaches him. The pair briefly stand close together, with the victim keeping his hands in his pockets. Suddenly and without warning, the younger man swings a punch, knocking down the victim.
The attacker then flees the scene with another male, while the victim of the assault lies on the floor not moving.
A spokeswoman for Gloucestershire Police said: "The offender is described as white, in his 20s, wearing a blue hoodie, light trousers and trainers with a white sole. He is carrying a black coat or jacket.
"There was a second man seen running off with the offender - he has short dark hair and was wearing a grey/green shirt, dark trousers and shoes with a white sole.
"Gloucestershire Police have CCTV footage which has captured the assault in full. They would like to hear from anyone who witnessed the assault or was in the area at the time.
"They would also like to hear from anyone who recognises the offender from the CCTV footage."