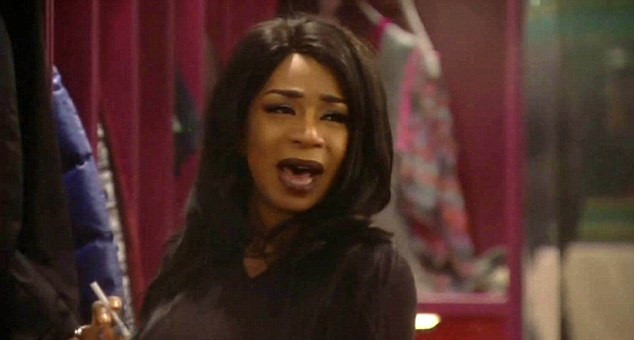 With just days to go before the final, there were more tantrums in the Celebrity Big Brother house as Stephanie and Tiffany clashed with their fellow housemates. The ex-Hollyoaks star was caught in yet another altercation over her knickers after Danniella Westbrook picked up the actress' underwear that she had accidentally dropped in the garden.
"Why's everyone touching my f***ing knickers?" Stephanie shrieked. "Why does everyone want something to do with my knickers! I'm sick of the whole knickers situation," she whined before hurling an entire carton of milk across the kitchen.
John Partridge attempted to calm her down, but her erratic behaviour escalated. Wanting no further association with the out-of-control TV star, he later told her: "We're done."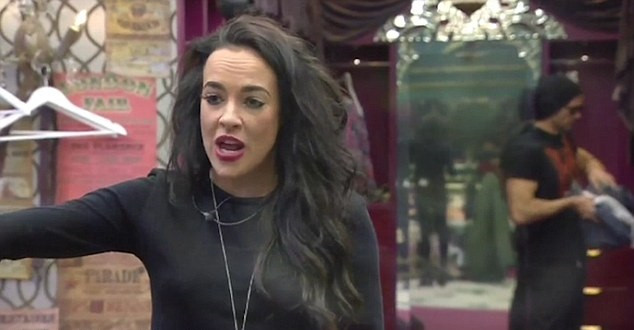 Meanwhile, US reality star Tiffany Pollard's lust-fuelled confessions appear to have caused a rift with Darren Day. Last week, after the other housemates had turned in for the night, the US reality star found a quiet moment to reveal to Darren Day that she has been lusting after him.
"I have something to admit to you, I don't mean any harm," she said to the actor. "You're such a nice man, you're such a force in here you know. I would never want you to mention this to anyone else, but you're so sexy. I tried to deny it, but you're just so masculine. And your looks and the way you just speak, everything about you."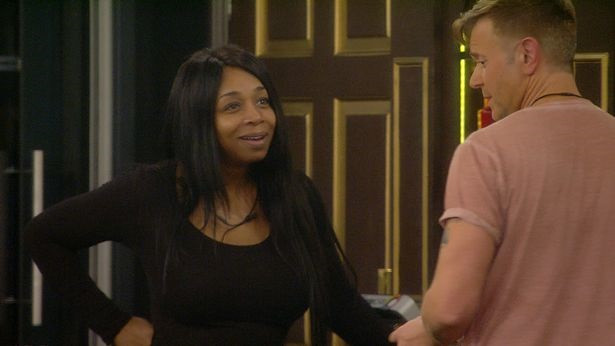 The 34-year-old was left feeling humiliated after she found that Darren had been speaking to the other housemates about the sexually charged conversation and how uncomfortable it had made him. The 47-year-old told Danniella he suspected it was all a ploy. "I don't want to f***ing know if you're horny, I don't want to f***ing know. It's all b*****ks for the cameras! In the day she's a different girl. She has a couple of drinks and she plays up to the cameras. I don't want to know," he exclaimed.
Venting her frustrations to Stephanie, Tiffany said: "Did you hear what Darren said about me? Did you see what really be going on... I didn't know who he was talking about at first? I wasn't even listening, I didn't even know he was talking about me, now I wish I'd known everything he said... So what did he say?"
Continuing her rant, she added: "No, I didn't know he was talking about me.. Hell no I ain't ever gonna take the higher ground, I'm a bottom b***h I'm always gonna take the low road. These mother f***ers wanna make all this tea and coffee and act like they your damn friend when really they aint because anybody got something to say to me, say it to me because I didn't even know that you was talking about me.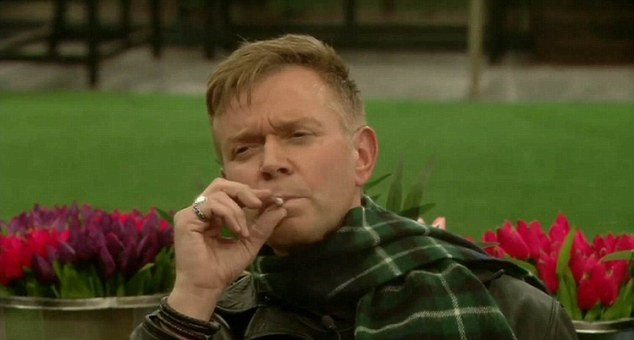 Confronting him, the 34-year-old Flavor of Love star admitted she was attracted to the star. "I wasn't even paying attention because I thought we was cool. I'm not even upset, I'm just shocked and surprised, maybe I shouldn't have let you in on some emotions I was feeling yesterday but there is a way to do s*** and there is a way not to do shit and I don't even remember what you were saying but I am not different by day and by night."
Ever the gentleman, Darren apologised to Tiffany and said: "I am really very flattered, but there's no point telling me you're horny. There's nothing I can do about it."