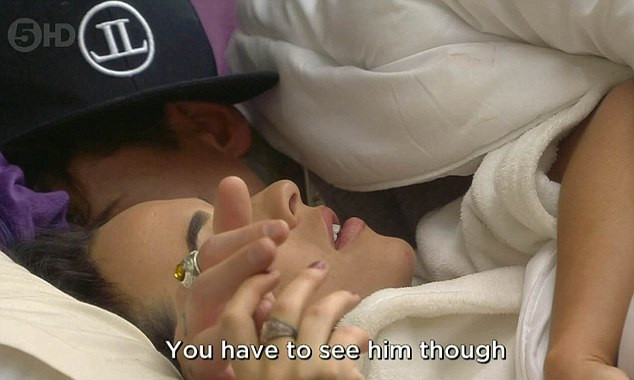 Stephanie Davis announced on national TV that she intends to dump her boyfriend Sam Reece after falling for the charms of Irish model Jeremy McConnell in the Celebrity Big Brother house. While finding out he had been dumped might have been enough to dent Reece's ego, the ex-Hollyoaks actress has been discussing with her new love-interest how to break the news to Reece in person once she leaves the Celebrity Big Brother house next week.
Stephanie, 22, and Jeremy, 25, were canoodling in bed as they discussed the awkward conversation she expects to have with her ex. "I'm just thinking about how to say things to Sam. Should I text or write a letter?" she asked. "I've got to know what I'm going to say to him."
Jeremy suggested that after they left the bubble of the Big Brother house they should have time apart to decide what they want. "We should give each other some breathing space, a few weeks apart after this experience, we're not rushing into anything," he said.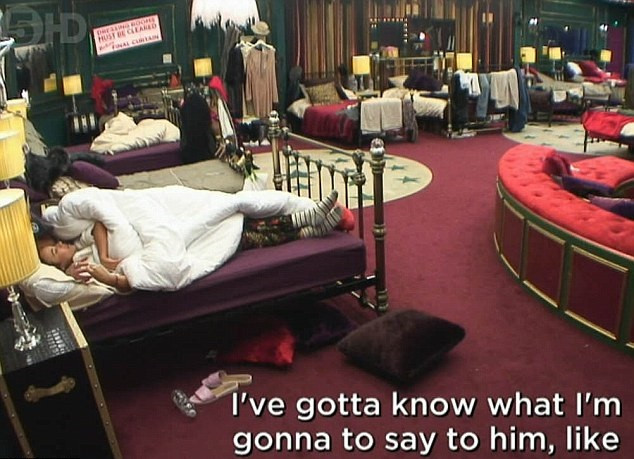 But he added they would have "amazing sex" once they were finally away from the glare of the cameras. "[After the time apart] we'll see if you still want to be with me after that. But we're going to make love so well. Will we wait for a few weeks? I'm cool with waiting. I want you to be happy in yourself. We'll have amazing sex," he added.
Overwhelmed by his attentions Stephanie told him: "I've never met a guy like you, just so understanding and wants me to be happy." Jeremy replied: "Yeah because I love you," adding the caveat: "I'm not saying I'm in massive love with you. I really care for you. Love is a dangerous word."
The pair have been the focus of criticism in the house, with fellow housemates Gemma Collins and Danniella Westbrook challenging Stephanie on her growing closeness with Jeremy despite having a boyfriend on the outside.
Ex-EastEnders star Danniella said: "It's not fair on him [Jeremy] and it definitely ain't fair on the other fella." Gemma told Stephanie: "t's so wrong what you're doing, you've got a boyfriend. 'I think you're acting like an absolute disgrace."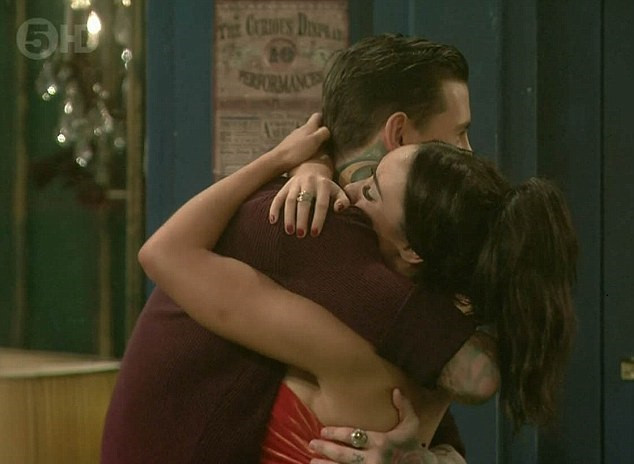 The intervention sparked a huge row between the pair with Stephanie launching into a defensive rant. "Gem, who the f*** are you trying to speak to me like that? Your attitude stinks, you're a diva and that's why no one's ever liked you." Putting the boot in she added: "Who are ya? You're off TOWIE. What's your talent? Nothing."
Just hours after their pillow talk, Jeremy was booted off the show becoming the sixth housemate to be evicted. Stephanie was left heart broken by the announcement and clung onto a locket he had left with her.
She later confessed that she is "in love" with Jeremy McConnell. Pouring her heart out to fellow housemate Scotty T, the 22-year-old said her feelings for Jeremy are real. "Scotty, it's proper love like, proper love," she declared. Teasing her the Geordie Shore star joked: "I guess if you did spend 3 weeks with someone..."
Jeremy has addressed the controversy around his relationship with the actress, suggesting that she had not been happy with Sam Reece. According to The Sun, he said: "Steph told me things that she wasn't happy about. Obviously there were chinks in the chain in Steph's relationship. She wasn't happy. She's never been treated by a guy who has her best interests at heart."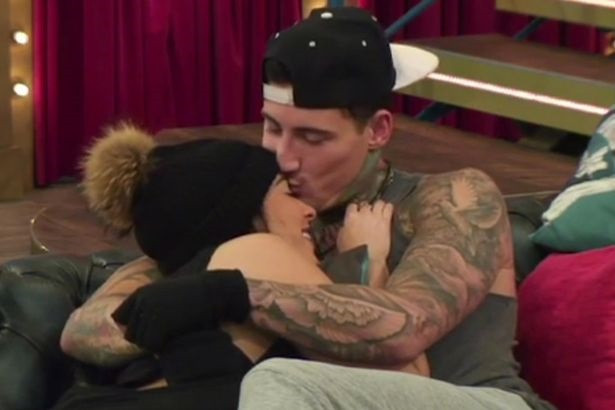 "When a girl hasn't been taken out for dinner, she's 22-years-old and she's had three relationships, it's not good enough. I think she deserves more than that. She obviously thought she found something better," he added. "Her self-esteem is rock bottom because of the way she's been treated in the past."
Meanwhile, Stephanie and Danniella cleared the air over an earlier spat that led to security being called to contain the situation. The row escalated during face-to-face nominations after the former Eastenders actress nominated Stephanie, calling her up for flirting with Jeremy McConnell despite having a boyfriend.
She told her: "You will never work again off the back of this show." Hurt by the comment, Stephanie exploded telling Danniella: "Never speak to me again after this." The dispute sparked an almighty row between the housemates with her erratic behaviour prompting Danniella and Gemma to call for her to be removed.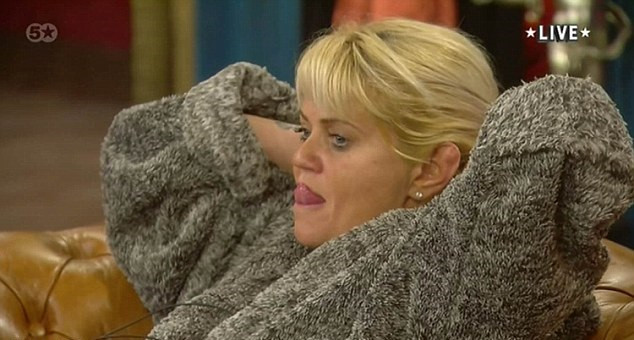 After Stephanie was rewarded with an opportunity to nominate a housemate for eviction, she elected Danniella, citing their spat as the reason for her decision. Danniella took it on the chin and accepted her reasoning. The nomination opened up a conversation between the two who cleared the air with Danniella admitting: "I should have said it different and I was wrong. And I'm sorry darling. I do care about you and I want you to work."
"We worry for you because we know what it's like to be unemployable," said Darren Day candidly. Taking a break from the arguments in the house, the housemates had a game of Never Have I Ever in which they each had to admit to any indiscretions they had ever committed.
Stephanie answers: "I went in to the Big Brother house and I met an Irish guy and I cheated on my boyfriend with him. And that's how it is. I love you Jez. "
Celebrity Big Brother continues on Channel 5