There where fairy princesses, a Prince Charming of sorts, and a wicked witch, as the new stars of Celebrity Big Brother were unveiled in the twisted fairytale themed show.
Billed as the most explosive celebrity line up the show has ever seen, the latest batch of unwitting stars to make the Big Brother house their home, was revealed before an audience of millions.
Katie Hopkins, the woman the British people love to hate, led the line-up of controversial and hot-headed housemates that includes Alicia Douvall, Calum Best, Patsy Kensit, Kavanna and Perez Hilton.
Introduced by show host Emma Willis, they each made their grand entrances to varying responses from the public.
Controversial TV personality and former Apprentice star, Hopkins was greeted with one of the worst reactions in the Channel 5 show's history, as the crowd subjected her to a barrage of boos and raucous chants of 'Off, off, off!'
"Everybody wants to be loved... but I'm not one of those people. I'm prepared to say what a lot of people are thinking, but don't have the b***s to say. I'm not a panto villain...," she pronounced.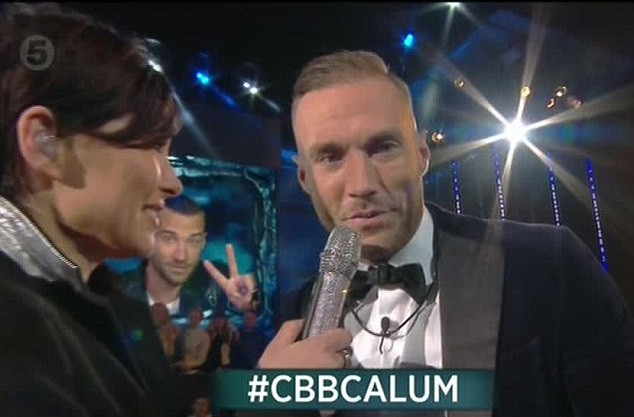 As unapologetic as ever for her vitriolic views, she added: "I don't care if you love me or hate me. I don't like fat people, I'm not a fan of gingers and I don't like unemployed people. I'm going to get very bored of idiots, bored of people who look in the mirror a lot. I think the Big Brother house will be boring."
"Every great fairytale needs a wicked witch," responded Willis as she announced that Katie would be entrusted with a secret mission, in keeping with her reputation for being unashamedly brazen.
"You will become the voice of the enchanted mirror and pass judgement on the rest of the housemates. Your job will be to decide the two least entertaining celebrities," she explained.
In contrast, blonde beauty Patsy Kensit was greeted with wolf whistles as she stepped out to face the crowd.
Introducing herself she said: "I've done some pretty s**t films, but I've done about three that I like. I was in a movie called Lethal Weapon."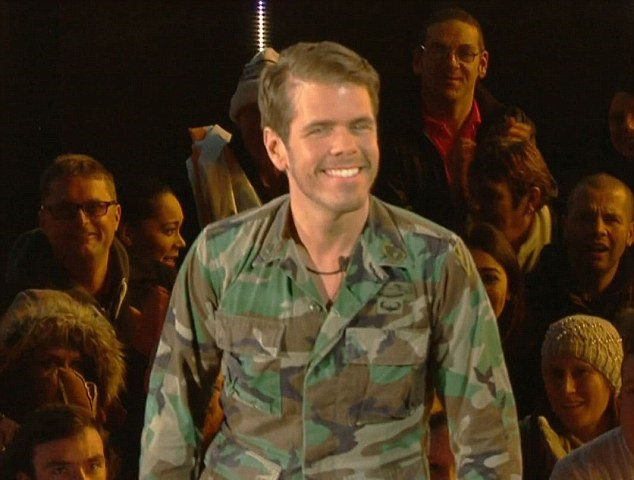 Celebrity blogger and gossip columnist Perez Hilton was the third star to enter the house. The US media personality who includes the likes of Taylor Swift and Katy Perry amongst his celebrity friends, described himself as 'the queen of all media'.
"I would describe myself as fun, fabulous and fearless. I'm happy playing the part of the fool. This is going to be so fun," he exclaimed.
While the romantic liaisons that take place in the house are always a source of entertainment, the arrival of model Alicia Douvall and actor Calum Best, promises to set the cat amongst the pigeons.
The pair were romantically linked, but were at pains to deny the rumours.
Promising to be a 'bit naughty' in the house, Best tried to dispel the notion that he was something of a ladies man. "I suppose I have a lothario reputation but I am not a seedy guy. If I meet a girl I like and something happens organically in the house then we'll see how it goes. I have never been in love which is quite sad," he said.
Dressed in a skin-tight leather dress, matched with vertiginous heels, Douvall, who is best known for her extensive plastic surgeries, including 16 boob jobs, denied she had ever even kissed Best and added she would never have sex in the house.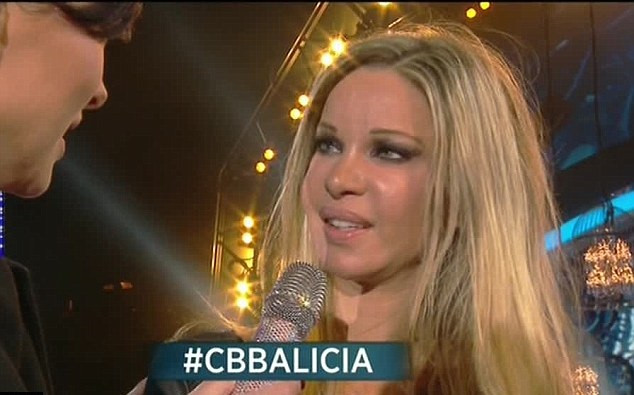 Meanwhile, Kirk Norcross' ex-fiancee Camila 'Cami Li' Figueras pledged not to give any publicity to the little s**t," but began by bad mouthing her ex as she warned viewers she is 'cray' and is sure to cause trouble in the house.
While former Coronation Street star Ken Morley, might be perceived to be a fatherly influence in the house, he vowed to party until he drops, and Nadia Sawalha couldn't hide her excitement at entering the house The Loose Women presenter revealed she is obsessed with the TV show and would not rein in her tendency for incessant chatter.
And the arrival of hot-headed pop heart-throb Kavana promises fireworks. The singer who came to fame with his number one single I Can Make You Feel Good star, had a meltdown when he appeared on The Big Reunion last year. He commented: 'Why am I doing this? What else am I gonna f**king do?"
The fresh crop of stars will be living in luxury in the lavish, Gothic styled house.
Anticipating the weeks ahead Emma Willis told Digital Spy: "This is going to be one of the best ever series of the show. 'I have such high hopes for the series - that's how good I think it's going to be. You won't not recognise anybody if it stays like this. This year seems like a proper stellar cast and that's always great to watch."