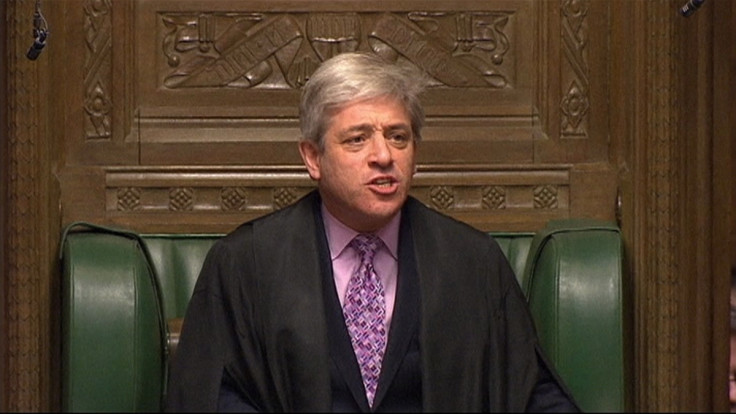 After an unnamed MP threatened to reveal the name of the celebrity involved in the threesome, Speaker of the House of Commons John Bercow has been dealt the responsibility of continuing to keep the identities of the man and his partner from being revealed.
After the injunction by the UK Court of Appeal that prevented media houses in England and Wales from disclosing the names of the A-list couple, officials are now working with Bercow to gag MPs as well.
Parliamentary privilege allows MPs to mention sensitive information despite injunctions without the threat of being libellous, but a spokesperson at the speaker's office explained, "Members should not breach the terms of any injunction/super injunction. With respect to how this is to be enforced, Mr Speaker will be taking advice from senior procedural officials later this morning."
Former Liberal Democrat MP John Hemming, who in 2011 named Ryan Giggs in an alleged affair despite an injunction, criticised Bercow's move, saying that it was not a decision meant to be taken by one man alone. "It is a decision that Parliament as a whole must take. If the Speaker were moving a resolution for the Commons to vote on that would be a different matter," he said.
"A parliamentary committee examined this in 2012 and concluded no changes to the rules were necessary. I'm disappointed. This is not in the Speaker's power. I fear that Mr Bercow is very much a man of the Establishment," Hemming added.
Many MPs have pointed out that the ménage à trios is not the focal point here, but the freedom of speech and press.
While England and Wales continue to be gagged by the injunction, other countries have published the identities of the couple. An American daily revealed the information last week and recently, a Scottish newspaper also published the story. The information has also been making the rounds of social media sites since the news broke.