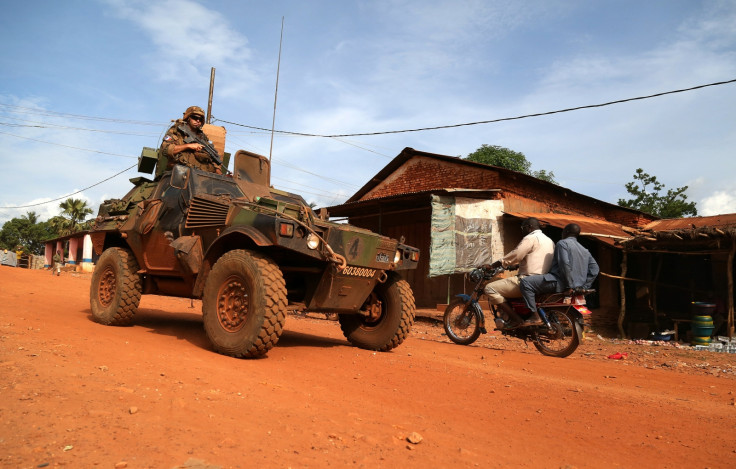 An independent panel has found that the UN failed to take appropriate action over allegations that French peacekeeping soldiers sexually abused children in the Central African Republic (CAR). The panel rebuked UN arms, including the Unicef and the human rights wing, for "gross institutional failure".
The hard-hitting report raps UN officials on their knuckles for passing on the responsibility "from desk to desk, inbox to inbox". The report also found an attempt by the UN's High Commissioner for Human Rights to "cover up" initial accounts of abuse .
The 111-page inquiry report concludes: "The end result was a gross institutional failure to respond to the allegations in a meaningful way. The manner in which UN agencies responded to the allegations was seriously flawed." Commissioned by the UN, the investigation was carried out by a three-member panel led by Canadian judge Marie Deschamps.
It states: "Not only were there unconscionable delays in providing the children with basic medical care, psychological support, shelter, food, or protection, but no steps were taken to locate the additional child victims... to determine if they also required protection and care."
An internal review at the UN in July 2014 found that the French soldiers accused of sexually assaulting children were not serving under the UN command at that time. The abuse is thought to have taken place between December 2013 and June 2014.
The French soldiers deployed in CAR were accused of molesting African children as young as nine by offering them food in exchange for sex. At least 13 French soldiers were implicated in the sex abuse charges.
An embarrassed UN has promised to act on the findings. Accepting the report, UN Secretary General Ban Ki-moon said: "The report depicts a United Nations that failed to respond meaningfully when faced with information about reprehensible crimes against vulnerable children. I express my profound regret that these children were betrayed by the very people sent to protect them."
French forces intervened in CAR during the end of 2013 in order to contain violence in the wake of a raging conflict between Christian militias and Muslims. France began pulling back its troops in 2015, handing over the reins to the UN peacekeeping personnel. Nevertheless, the UN mission continues to be dogged by sexual abuse allegations.