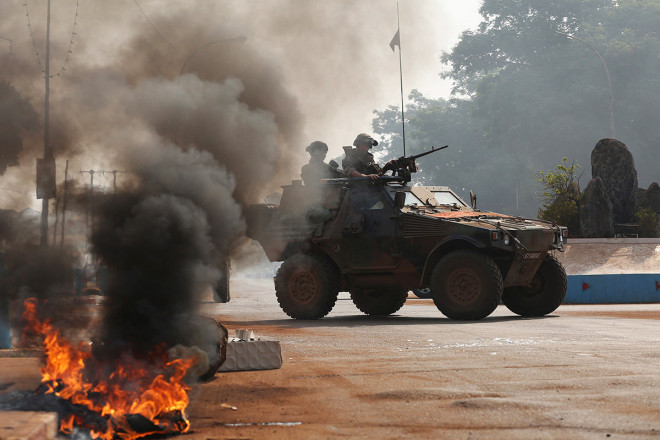 Spiralling sectarian violence in the Central African Republic has prompted UN Secretary-General Ban Ki-moon to appeal for an additional 3,000 troops to be sent to the country to combat crimes against humanity.
"The security requirements far exceed the capability of the international troops now deployed," Ban told the UN Security Council. "We need more."
The sectarian clashes and ethnic cleansing of the local population by the armed militia has claimed more than 2,000 lives and displaced over a million people in CAR since the Muslim Seleka rebel group seized power a year ago in the Christian-majority country.
At least 6,000 African Union (MISCA) forces and about 2,000 French troops are already on ground and the European Union has pledged another 1,000 soldiers in the coming days.
The peacekeeping forces have largely failed to control the violence unleashed by loose gangs of the Christian Anti-Balaka militia intent on religious vendetta.
Ban has advised the international community to come up with an effective mandate for protecting citizens and ensuring peace and stability in the region, including providing for logistic and financial assistance.
He said the total aid package with essential supplies and support would cost about $38m in the next six months.
"The deployment of a peacekeeping operation, if authorized, will take months. The people of the Central African Republic do not have months to wait," he was quoted as saying by AFP.
"The international community must act decisively now," he added.
In his address at the Security Council, he highlighted the need to get the CAR government up and running with the "police back on the streets, judges back in the courtrooms, and prison guards back on the job". He was happy that Denmark and Norway had already confirmed their support for the cause.
Ban fears that CAR could be on the verge of a "de facto partition", triggering country-wide massacres.