Centrica unit chief says smart thermostat adoption has doubled within a year
FTSE 100 company aims to be at the heart of residential automation via its Connected Home unit.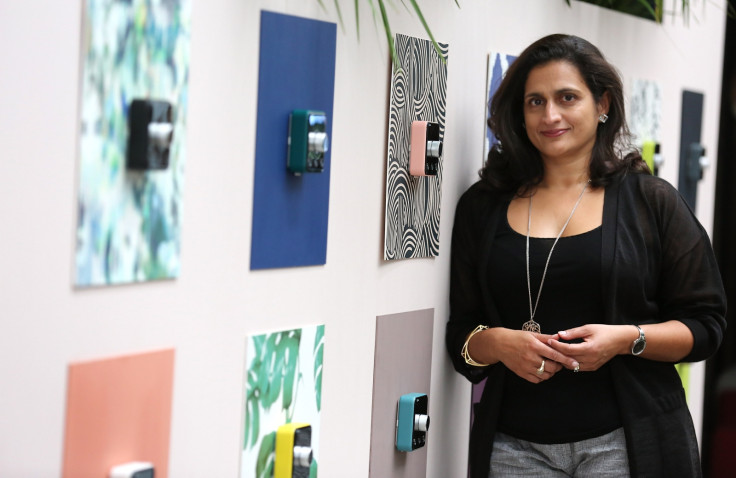 The desire for more efficient energy usage and evolving consumer behaviour has seen demand for Centrica's smart thermostats more than double in 12 months, according to Nina Bhatia, Managing Director of the FTSE 100 energy company's Connected Home unit.
At the heart of the British Gas owner's suite of products and solutions targeting digital home management, a nascent industry premised on the Internet of Things (IoT), is Hive – a suite of wireless products that let you control your home from your mobile, tablet or laptop practically anytime, anywhere, from lighting to hot water, central heating to variable temperature management of individual rooms.
The idea's brilliance lies in Centrica's service ethos, Bhatia told IBTimes UK. "Emergence of our Connected Home unit and the Hive product portfolio bottles down to having a service DNA in our business. In the UK, we've installed thermostats in millions of homes. We have already been helping people monitor their heating for decades.
"So in the digital age, it is completely natural for customers to have higher expectations for energy management. Hive is part of that natural progression towards digital management."
While the technology part of it is a step-up, the move is not about fancy gadgetry. For Bhatia, it is all about solving real problems, addressing home heating choices and addressing a general desire from customers wanting more control over the amount and type of their energy usage.
"Customers want to monitor their homes, they don't want to come back to a dark home. They want to manage all sorts of appliances that we cannot even imagine using smart plugs. For us, this is about practical use cases, not a shiny gadget."
Presentation does matter though. User feedback and surveys, in tandem with internal research and development, meant the Hive thermostat – while being a slick digital home control platform – retained its very traditional knob and push functions. "We did a lot of research on functionality to arrive at both, as people really wanted a traditional feel to a tool of enablement for more efficient, smarter energy usage."
However, it is a different kind of dataset that made Centrica up the stakes. With surveys suggesting 30% of UK homes were lacking thermostatic control, and about a third of those that actually did have control, using their thermostat's inefficiently, decision makers saw a huge opportunity.
Hive of smart solutions
In 2015, Centrica acquired IoT platform company AlertMe. Serving as the commercial director of British Gas at the time, Bhatia oversaw the subsequent development of a platform called 'remote heating control', a precursor to the Hive suite of products. Subsequently, the Connected Home unit was established.
Between 2012 and 2015, Bhatia served as the commercial director of British Gas alongside running Centrica's foray into the connected homes landscape. However, in November 2015, with Centrica having invested £500m to take Connected Home global, she made the unit her sole focus and with good reason.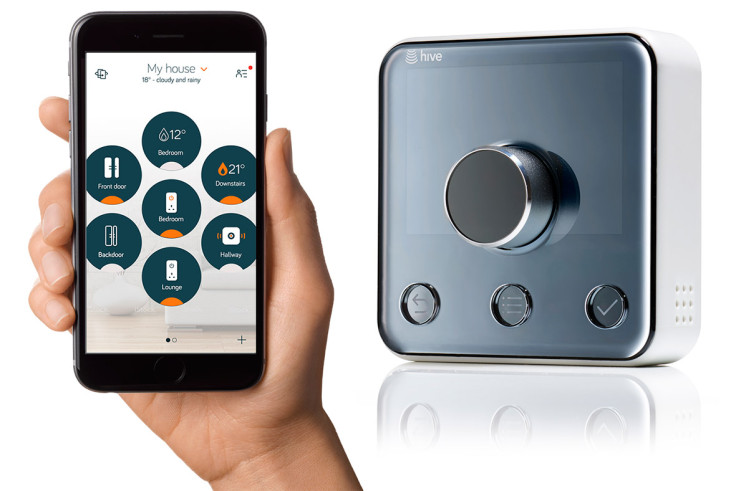 Hive Smart Thermostat and Smartphone app
Centrica Connected Home
"We currently have upwards of 360,000 Hive customers; a doubling of the customer base within 12 months. That is a pretty impressive installed base for a product suite that is so young."
While declining comment on sales projections for next five years, the Connected Home MD expresses optimism for the road ahead with a launch of the Hive product suite in North America by the end of the year.
"We feel that home automation is no longer the preserve of geeks or the mega rich. Digital progression, internet penetration, proliferation of myriad affordable smartphones, the beginning of connected products, and our understanding of the utilities market has led us to believe now is this right time to take our product suite to new levels, and new markets."
Bhatia admits that as with any nascent business, Hive, which is the UK's market leading smart thermostat brand, will face challenges. But Connected Home's market is not about future proofing, rather it is the future.
"We have 26 million [single or dual] fuel customer accounts, and those relationships are important to us. Our product suite is all about chasing customer demand for solutions of this nature."
The company conducts weekly customer labs inviting viewpoints and ideas from end-users via its smartphone app, and actively engages with them on how they use Hive. "Some, though admittedly not all, of the feedback goes straight through to the development change."
Furthermore, you might see Hive thermostats at newly built homes, with the company working in partnership with a number of housebuilders. However, the platform could be installed in virtually any home with any energy utility provider.
A quest to build something new
"We are building something new here, and I am excited to be a part of it," Bhatia says with much gusto. It was that need to build and execute that served as her main motivation to move on, after over two decades as a management consultant at McKinsey & Company, to Centrica in 2010.
"Energy is an economy shaping sector and there's always something interesting happening in this space. I have always been interested in the energy landscape having covered upstream at McKinsey. What attracted me to Centrica was the combination of a services remit in an energy set-up; I felt it would be the perfect sector to move from an advisory to an executive role."
While the energy and natural resources landscape has always had a problem attracting female talent both to the executive branch as well as corporate boardrooms, Bhatia feels it is not something the sector can be singled out for.
"Having women in senior positions is a challenge that is not exclusive to the energy business. Of course, a lot more needs to be done on the gender diversity front. Centrica remains committed to developing female talent and promoting them into senior roles. There is a lot happening to drive diversity, not just gender diversity and we're playing our part in that."
Furthermore, Bhatia does not advocate a Norwegian style mandatory quota system on female appointments for UK listed companies. "From a personal standpoint, I do not want to be appointed to a role because of a quota. I just believe that people want to be appointed on merit.
"I think there are lots of other things we can do to drive progress in this context. Career development, mentoring, being more demanding of search firms and headhunters to seek a wealth of female talent have a role to play."
However, Bhatia says that focussing solely on board level and non-executive appointments is missing the point of sorts. "That's because it's the executive branch that you need to be working on first and foremost, and nurture that talent to bigger and better things."
© Copyright IBTimes 2023. All rights reserved.