Qualcomm has announced its new generation processors at the 2013 Consumer Electronics Show (CES) in Las Vegas.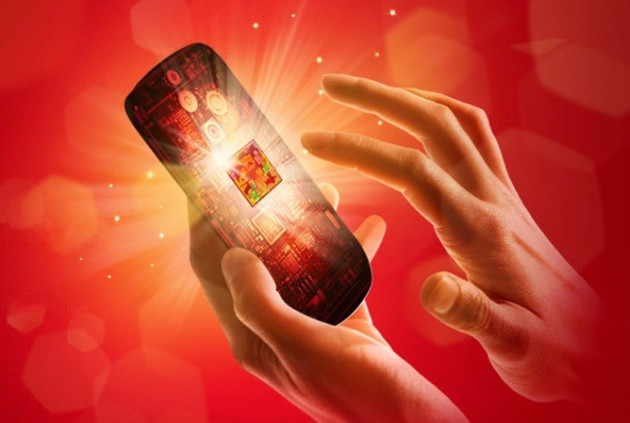 Follow all the news, reviews and rumours on our CES 2013: Live Blog
Qualcomm's Snapdragon 800 and Snapdragon 600 processors are reported to be the latest high-performance processors in Qualcomm's lineup.
Qualcomm Snapdragon 800 processors will be used in premium mobile and computing devices. They include the new quad core Krait 400 CPU, Adreno 330 GPU, Hexagon v5 DSP and the latest 4G LTE Cat 4 modem. The Snapdragon 800 processor is reported to deliver up to 75 percent better performance when compared to Snapdragon S4 Pro processor. The new Krait 400 CPU in the Snapdragon 800 processor offers speed up to 2.3GHz per core.
The Adreno 330 GPU will provide more than 2x performance for compute applications than the existing Adreno 320 GPU. It is coupled with 2x32bit LP-DDR3 at 800MHz of 12.8GBps. The new Hexagon v5 DSP will provide floating point support, dynamic multithreading and expanded multimedia instructions for low power performance.
Users can experience fast communication at high speed as the processor includes 4G LTE modem that comes with data rates up to 150Mbps. It also features Advanced Carrier Aggregation that will maximise radio frequency bandwidth. As for connectivity, there are Wi-Fi, 802.11ac, USB 3.0, Bluetooth and FM. Users will be able to capture, play back and display in UltraHD video that pairs up four times 1080p pixel density. The Snapdragon 800 processor features dual Image Signal Processors (ISP), HD multichannel audio with DTS-HD and Dolby Digital Plus, higher display resolution up to 2560 x 2048 and support to Miracast 1080p HD. The Snapdragon 800 processors are expected to be available in commercial devices by mid-2013.
The Snapdragon 600 processor will be used in high-end mobile devices. It will deliver up to 40 percent better performance than the S4 Pro processor. It features new Krait 300 quad-core CPU with speeds up to 1.9GHz, a speed-enhanced Adreno 320 GPU and support for LPDDR3 memory. It is expected to be available in commercial devices by the second quarter of 2013.
"With the overwhelming success of our previous Qualcomm Snapdragon platforms, our mobile processors have emerged as the platform of choice for high-end mobile devices," said Steve Mollenkopf, president and chief operating officer of Qualcomm.
"With more than 50 design wins already secured with the first products of the Qualcomm Snapdragon 600 and 800 processors, we are advancing our vision and setting the standard for excellence in mobile computing," said Mollenkopf.