CES 2016: Harman Voyager improves budget car audio with plug-and-play Bluetooth speaker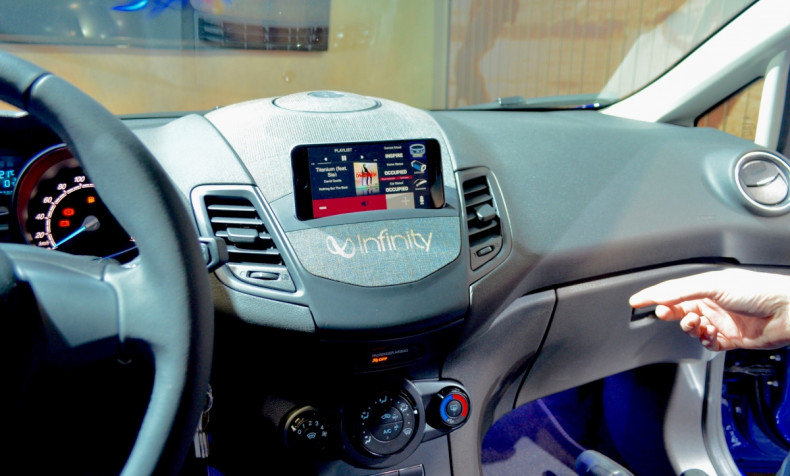 Better known for making high-end sound systems which add thousands to the cost of a new car, Harman has revealed plans to enter the lower tiers of the car audio market with a portable and detachable dashboard speaker. Launching alongside the high-end Summit system at CES in Las Vegas, Voyager is a sound system which is made up of a dashboard unit containing speakers, plus a portable Bluetooth speaker which slots into it.
Aimed squarely at young car buyers, the portable speaker looks a lot like many others - save for the soft carpet-like trim to match the dashboard. But plug the portable speaker into the top of the car dashboard, and it now powers the car's audio system. The car has no other speakers at all - not even in the doors - but the sound produced fills the vehicle nicely and does not sound like it is all coming from the middle of the dashboard.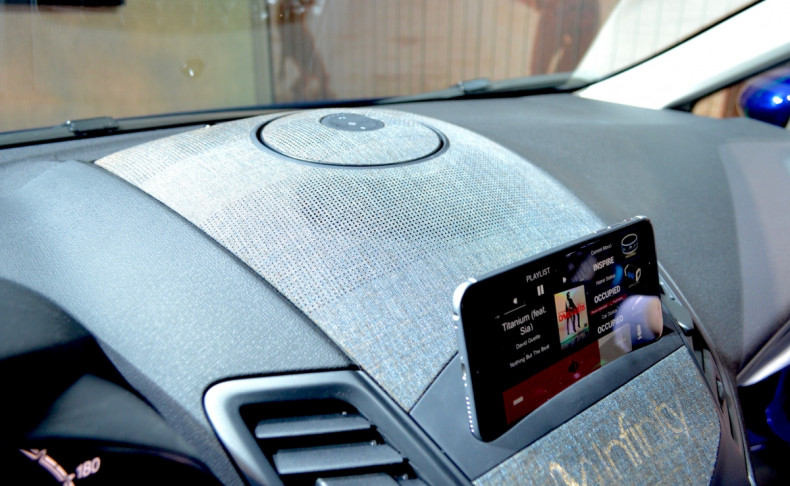 There is also an optional subwoofer unit which sits in the boot and acts as a second portable Bluetooth speaker. It's a neat idea, giving young drivers a portable speaker which slots into their car stereo. Voyager benefits carmakers too, cutting their costs and giving them the freedom to design the doors and other interior panels differently to how they do now.
However, as with the premium Summit we looked at earlier, this system is a concept for now, retrofitted to a Ford Fiesta. It will only see the light of day if car makers take Harman up on the offer and install something similar into future cars. Harman told IBTimes UK that car makers have shown a genuine interest here ay CES, but you could be waiting several years before such a system appears in your local dealership.