CES 2016: Intel takes to the skies with Yuneec Typhoon H, a drone that can follow you in real-time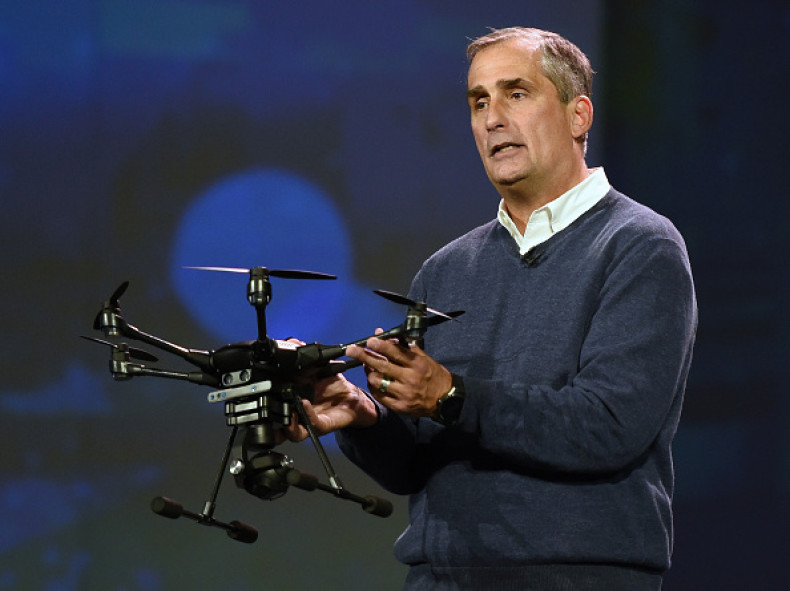 Intel, the company that made computer chips for almost every PC on the planet once, is now going to use the chips in consumer drones. At the CES 2016, the company showcased a drone made in partnership with Chinese drone maker Yuneec that can follow you around in real-time, sense the environment and even successfully navigate through obstacles in its course.
The Yuneec Typhoon H uses Intel's RealSense camera to automatically avoid collisions in its path as its 'ultrasonic proximity detection' allows the drone to sense what is happening around it. It is even capable of detecting a person's blood pressure and heat.
Intel CEO Brian Krzanich, while demonstrating the product, said: "This is the world's first truly intelligent consumer drone. It can navigate any obstacle. Any other drone would have crashed into the tree."
Krzanich, who gave a demo of the drone at the CES 2016, showed the Typhoon H follow a bike rider who it pursued through a model forest, avoiding the trees and follow the cyclist even as he made 180-degree turns. When fake trees collapsed midway, the drone sensed it, slowed down and carefully navigated itself without collision.
The consumer drone which will be available in the first half of this year for a little less than $2,000 (£1,300) has retractable landing gear and a camera which can pan a full 360 degrees. The camera can take 4K videos and 12-megapixel stills and also has an array of auto features like Orbit, Point of Interest, Curved Cable and Journey.
The Typhoon H comes with an Android-based controller which has a 7-inch integrated touch-screen display. This display will provide a first-person view from the camera, important flight info and also help set up auto pilot plans.
Meanwhile, Intel announced its deal to acquire German drone maker Ascending Technologies on 5 January indicating its keenness on the drone business. Intel has in fact previously invested more than $60m in Yuneec itself.