CES 2016: Sony CEO Kazuo Hirai says company will 'demonstrate powerful and transformative innovations'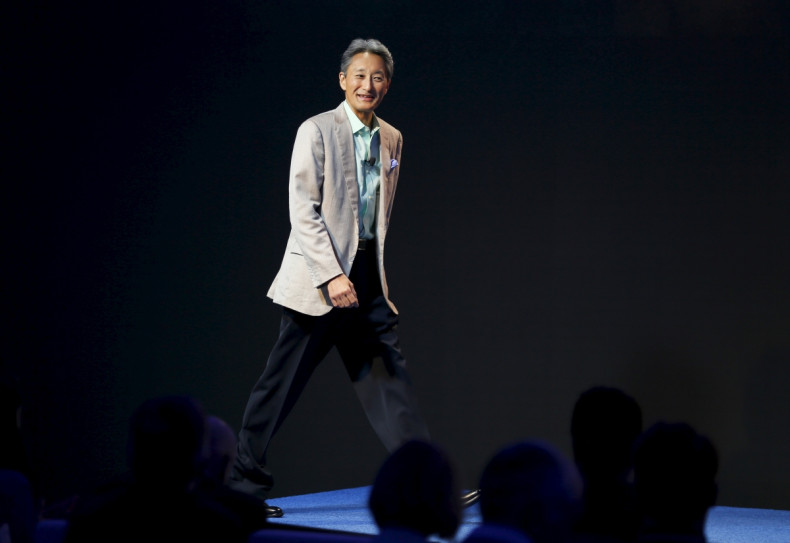 Japan-based Sony launched a range of products at the ongoing CES 2016, in Las Vegas on 5 January. The technology giant unveiled handycams, headphones, speakers, TVs and a vinyl record player at the event.
The company's CEO and president Kazuo Hirai in his keynote address said, "We come here to demonstrate the powerful and transformative innovations happening in our industry today."
Kazuo along with Sony's COO Mike Fasulo launched the products including a new 4K handycam, FDR-AX53, which comes equipped with a new 26.8mm lens and 20x optical zoom. The handycam consists of a new Exmor-R sensor and a microphone that is capable of pulling sound from five different directions.
Keeping in mind the output of modern music, which is heavier on bass, a new line of high resolution, wireless and NFC compatible headphones, speakers and earphones have been introduced by Sony. It is called H.ear and will come equipped with extra bass.
A new record player called the PS-HX500 was also launched on the occasion. Fasulo claimed that the turnable "brings the emotional connection and novelty of vinyl to the traditional, digital file". It also has a few modern upgrades and can be connected to a laptop or PC via a USB cable.
Speaking about the company's products for life space, Fasulo said that their latest light bulb doubles up as a speaker. "Through Life Space UX, Sony is conceptualising the home," he said. The company's LED bulb speaker, glass lamp and short throw projector, which can project up to 60 inches, will all be available in the US in the near future.
The company also showcased a new line of slim TV's including the Pinnacle model X93D TV with HDR and the prototype Backlist Master Drive. The Bravia X930D series that boasts of a new backlight layout that will enable better video contrast and "bring to life HDR's vivid colours".
The new line of TV's are "equally elegant when viewed from behind", the company said. The 55in and 65in TV sets also have refined colour engines that enhance viewing experience.
Lastly, Fasulo announced that Sony Pictures entertainment would launch Ultra –a new 4K video app – that will allow users to buy and stream 4K videos and movies on Sony Android TVs.
Commenting on the growth and recent profitability of the company at CES, Hirai claimed: "Despite any missteps, we do continue to learn and grow."