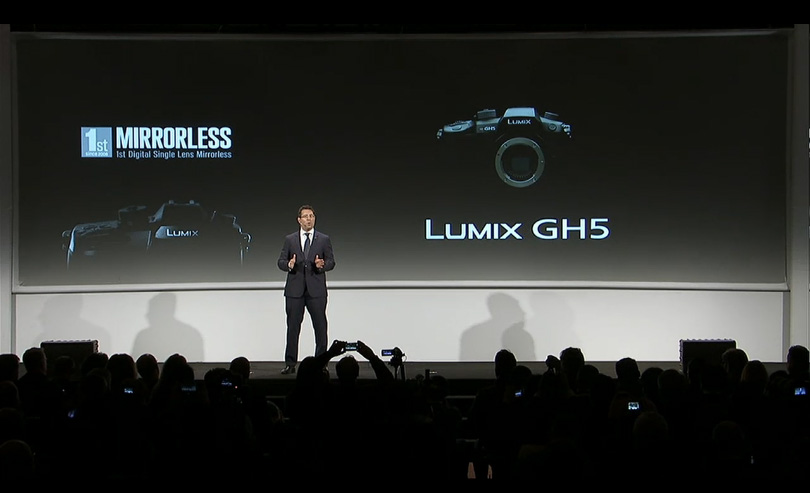 Japanese electronics maker Panasonic has launched the Lumix GH5 digital single lens mirrorless camera, a countertop induction oven, a turntable and a new Android-powered car infotainment system, as well as highlighting several partnerships with different industries as part of its continued push into energy and the Internet of Things.
At the Consumer Electronics Show (CES 2017) in Las Vegas this year, Panasonic did not have a huge plethora of exciting products to launch at its press conference, but instead seemed more focused on reminding the world just how many fingers it has in pies across a wide range of industries.
Consumer products
For consumers, Panasonic finally launched the hotly-anticipated Lumix GH5, which it claims is the world's first 4K 60p/50p video recording digital single lens mirrorless (DSLM) camera. The camera also offers 4:2:2 / 10-bit video recording, 4K and 6K photos (18 megapixel resolution), a double SD card slot, and auto focusing at 480fps, as well as Bluetooth 4.2 and Wi-Fi 5GHz (IEEE 802.11ac) connectivity.
The camera body will be available for $1,999.99 (£1,623) in late March and the company says that this is much cheaper than the typical price of this type of camera, which would usually retail at well over $10,000.
The electronics maker also announced the Technics Grand Class 1200GR turntable, which features new direct-drive technology to prevent motor rotation irregularity problems, while being able to play clear analogue sounds.
Then there is the new Countertop Induction Oven that can grill, roast, bake, broil, toast and reheat in just minutes, as well as producing one pan meals in under 30 minutes without preheating. Panasonic says that this product has been selected by CES to be honoured with the CES 2017 Innovation award.
Panasonic has also developed a desktop companion robot that features human-like movements and communication skills, but this was not shown in the press conference and can only be viewed by visiting its booth at the show.
Automobiles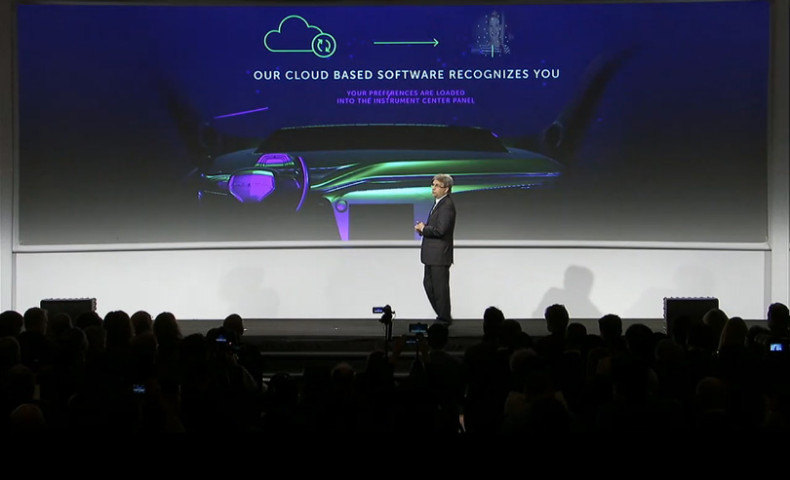 Working with Qualcomm, Panasonic announced that it is currently developing an Android-powered in-vehicle infotainment system that is aimed at making it much easier for drivers to navigate to locations or call up entertainment functions, as well as integrating Google services and popular Android apps, while controlling in-vehicle functions like the HVAC.
Panasonic has also helped Fiat Chrysler with its new Portal cognitive vehicle embedded infotainment system, which helps to give drivers a connected car experience powered by artificial intelligence.
Among other things, the system can authenticate drivers using facial recognition and uses voice recognition technology provided by IBM's Watson supercomputer to detect commands and is even able to put an order through at a drive through and then immediately pay for it.
As part of its "smart mobility" vision for automobiles, Panasonic is also concerned about the lithium-ion car batteries, and will soon be starting production on lithium-ion battery cells within Tesla's Gigafactory in Nevada.
The electronics maker also debuted a design for a future self-driving car — it envisions consumers travelling in autonomously powered cabins shaped like a space pod.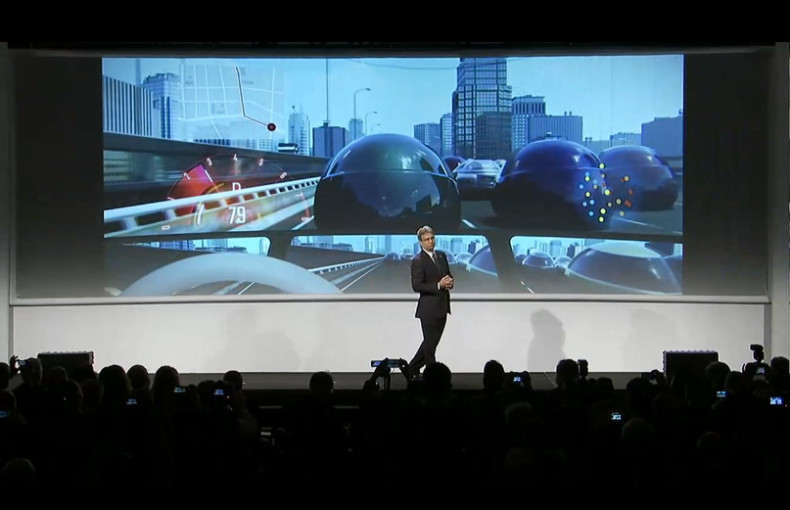 Public sector work
The Japanese firm reaffirmed its company motto "creating a better life and a better world", and to that end announced public sector partnerships with the city of Denver as well as the state of Colorado.
The state's Department of Transport is working together with Panasonic to turn the I-70 highway into a smart connected road, and is hoping that the vehicle infotainment system will help drivers stay safer and bring down the number of deaths from distracted driving due to using mobile devices.
Meanwhile, Denver is partnering with the firm to construct a huge LED "ribbon of moving light" video display sign to welcome people to the city, as well as smart streetlights, bus shelters, and trials of driverless shuttle buses.
Disney is also partnering with the Japanese electronics maker to provide digital signage and video boards for Disney World theme parks in the US to improve "themed entertainment".
Finally, Panasonic says it is currently working with the US Department of Homeland Security, providing data storage using hundreds of Panasonic optical discs to ingest, archive and retain data at petabyte scale to protect the nation from threats aimed at cyber security.