Barcelona midfielder Cesc Fabregas says he would have spent the duration of his career at Arsenal had he not joined the Catalan giants last summer.
The Spanish midfielder drew an end to an eight-year career in north London during the summer of 2011, by re-joining Barcelona, the club which he started at as a child.
Fabregas, who left while captain of Arsenal, had a great deal of affection for the Premier League side and admits that only Barcelona could have ended his time at the club.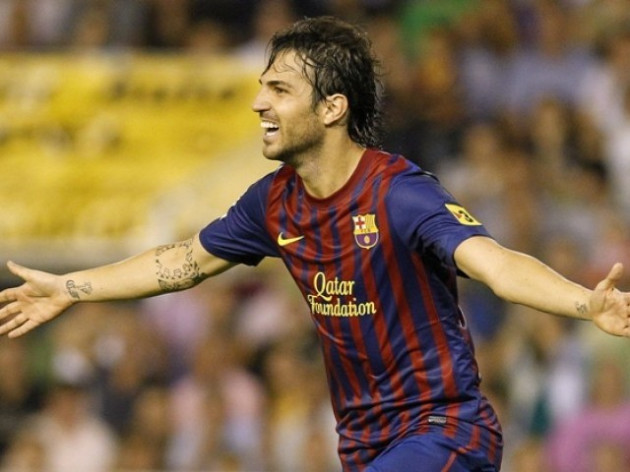 "It was a dream for me to play for Barcelona, but I was not bitter about Arsenal," Fabregas told Foot Mercato.
"On the contrary, I lived in the most beautiful city in the world, I was in an incredible team with a great coach and the fans loved me.
"It was not a matter of life or death. If Barca had not come, I would have spent my entire career at Arsenal. That is certain."
The 25 year old made 303 appearances for Arsenal during his spell at the club, and is largely considered to be one of the club's modern day greats, despite claiming just one major trophy.
Now the World Cup winner is attempting to mix it with some of Barcelona premier midfielders, with the likes of Andres Iniesta and Xavi retaining the births in the middle.
The ex-Gunners skipper admits he was forced to raise his game upon moving back to his homeland and that he found the competition for places made his early months back the Nou Camp difficult.
"A lot of my style is based on that of the Premier League but with a base of La Masia [the Barcelona academy]," Fabregas said El Pais.
"Returning to Barcelona took some work, because I had spent a long time doing other things."
"Here, there is more order. You have to live through it to understand the difference."
"To play for the best team in the world is not easy. I was Arsenal captain, I felt super-important and here you need to take on board that three of the five best players in the world play your position.
"[But] it is fantastic. All I can do is fight, learn and when one [of Xavi, Iniesta and Messi] is not there, play, work hard, and enjoy myself."