In Hinduism, the elephant is considered the embodiment of the deity Ganesha, and has become a part of religious and cultural traditions, especially those linked to temples. However, while holding beatific status and being venerated by many, the pachyderm lives a life in bondage, often being subjected to brutal treatment and abuse.
According to Project Elephant, in 2000, India had over 3,400 domesticated Asian elephants, 190 of which were owned by temples. By 2015 the total number of these captive animals went up to 3,500, with the southern state of Kerala having the largest number of temple-owned elephants. The Guruvayoor temple itself has close to 60 elephants.
These animals are captured from the wild and broken in, to be used during festivals and special occasions. When not shackled with large iron chains anchored to the floor, they are made to lead processions and carry the temple's idols on their backs, walking around the villages and towns to the blaring sounds of trumpets and drums, not to mention fire crackers.
Now, however, temples in Kerala are veering away from the use of elephants, the latest being the Indian Army-maintained Pazhavangadi Mahaganapathy temple which has decided to exclude its elephants from the upcoming Vinayaka Chathurthi festival (Ganesh festival) in September. During the festival, which is held to celebrate the elephant god, the temple idol will be taken around the premises in an open-top vehicle instead.
The decision follows a series of rogue elephant attacks and rampages that took place at the start of the year in the state. "The Puttingal tragedy (fireworks set ablaze a temple) has definitely got us thinking," Captain Sudhakaran, the manager of the Pazhavangadi Mahaganapathy Temple said. "We could not turn our backs on the increasing incidents of torture against these animals in the name of religion."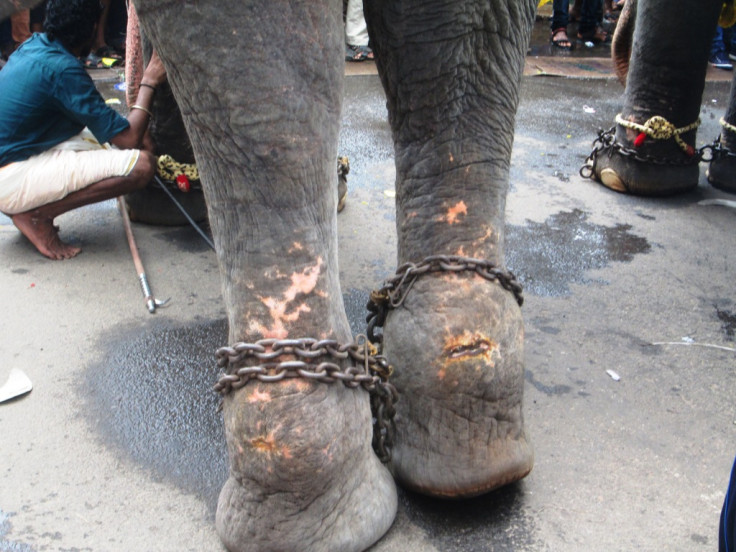 According to Animal Welfare Board member MN Jayachandran, "Elephants were always tortured in the name of religion. This decision by a temple like Pazhavangadi is a reminder that rituals can be subjected to timely reforms."
Major Devaswom Sree Mahadeva temple at Kadinamkulam which used to use 18 elephants for each of its parades, decided to use only one animal for its festival procession on April. "We have been pondering over this for a long while. The tantri (chief priest) has been an ardent advocate of preventing cruelty to elephants. He was of the view that elephants were not linked to temple rituals in any manner. There was consensus that it was inhumane to subject elephants to such merciless torture to add to the grandeur of the festival," V Vijayakumar, general convener of the temple committee told The Hindu.
Koyikkal Palliyara Bhagavathy temple at Kumarapuram decided to let go of its ancient tradition and instead use a wooden palanquin on which to take its idol on tour. Instead of using real elephants, the Ardhanareeswara-Subrahamanyapuram temple in Nadubhagom placed five life-sized animal figures at the premises for their celebrations.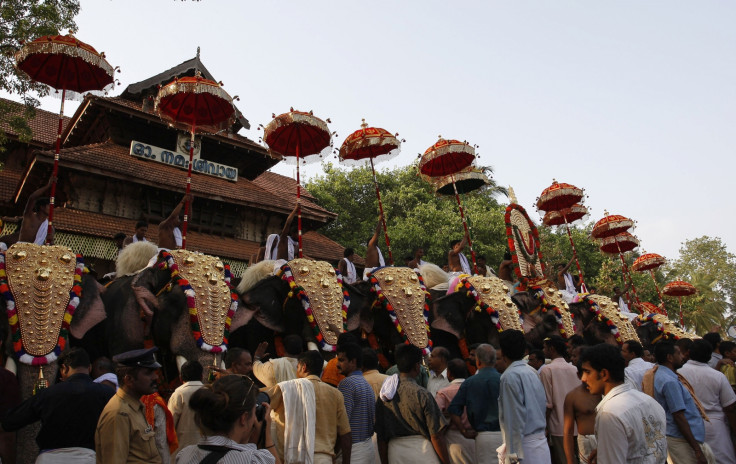 "The decision of these temples to move away from the use of elephants during festivals is a growing trend and a humane model for other temples to follow," Director of Veterinary Affairs at Peta India, Dr Manilal Valliyate told IBTimes UK.
"An abused elephant cannot be expected to bless a person. Surely he or she would only curse! How can we justify keeping a representation of Lord Ganesha miserable and in chains? Temples can instead use statues or other forms of faux elephants. Forcing these smart, sensitive animals into captivity is an abusive practice that started long ago, before we knew of their intelligence and complex social nature. Festivals can only be fully happy, safe celebrations if they do not cause another being suffering," he opined.
While preventing the misuse of elephants is a major concern, enough importance needs to be given to what happens to these animals that have spent their entire lives in captivity. After losing their natural instincts to gather food, protect themselves from predators and survive in the wild, they cannot be released into the jungles.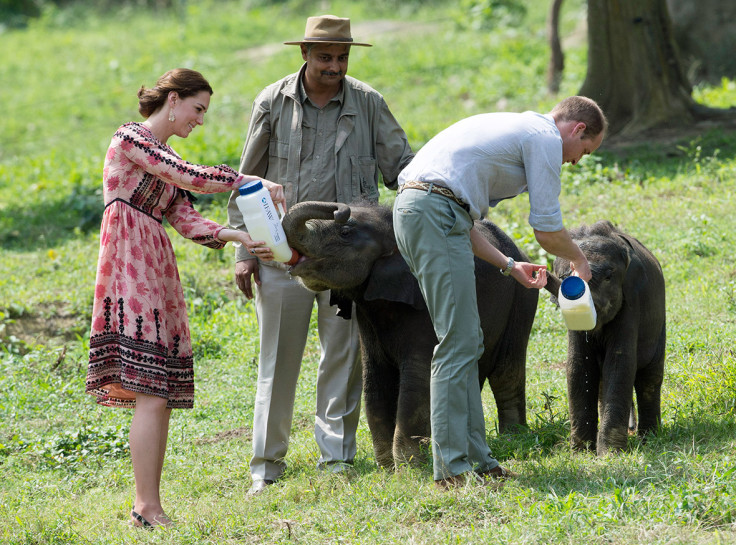 "Peta recommends moving captive elephants to a place where they will be free from chains, be provided with enough food and water and have the opportunity to socialise with other elephants, go for long walks and bathe in streams," Valliyate stated. "We have been encouraging state governments to set up sanctuaries for rescued and retired elephants. Numerous elephants have been shifted out of temples to sanctuaries now. Being in captivity since young, being made dependant on humans for food and water and having lost their natural instincts to survive in the wild, the experts have advised against sending rescued captive elephants to wild."
In 2015, the animal welfare group funded the first-of-its-kind sanctuary at the Bannerghatta Biological Park in Karnataka. The 49.5 hectare-large fenced area is now home to retired and rescued elephants that are allowed to roam around chainless.
"The good news is, once the temples stop the use of elephants, no more elephants will be made to suffer what these poor animals have endured. The cycle of abuse will end and no more elephants will be illegally captured from the wild, traded, transported, paraded and abused, in the name of religion and culture," Valliyate added.
"As the first vast, free-roaming, forested elephant sanctuary in India, it includes state-of-the-art upgrades that now allow the herd to roam, bathe in ponds and socialise without being restricted by chains," John Fahrendorf, a spokesman for Peta, told The Dodo.