The Saatchi Gallery is staging its first all-female show 'Champagne Life' – so-called because it coincides with the gallery's 30th birthday, bringing together the work of the 14 emerging artists.
The exhibition, which opens on 13 January, is an attempt to address the lack of female presence within the art world, and highlights the importance of gender equality when it comes to exhibiting, an issue that has been heavily discussed in the lead up to the show.
In an interview with the Guardian, Saatchi Gallery chief executive, Nigel Hurst, spoke about the importance of female recognition within the art world, explaining that there was still a lot of barriers for female artists. Hurst explained: "Though women artists are far better represented in contemporary art now, in terms of the number of women artists that are having their work exhibited and shown, there remains a glass ceiling that needs to be addressed."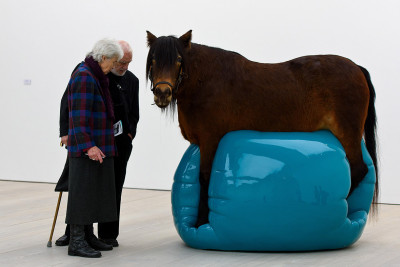 The artists are from all over the world; Mequitta Ahuja is from Michigan and now resides in Baltimore, Maryland, Australian Sigrid Holmwood who now lives in London along with Maha Malluh who was born in Saudi Arabia but is now based in London.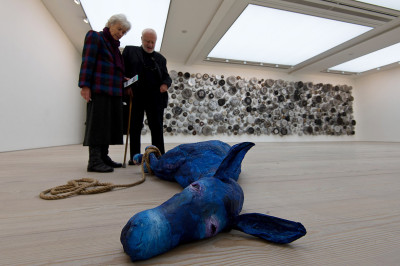 The works exhibited is very diverse, with Virgile Ittah's waxwork sculptures, made from a combination of marble powder, fabric and mixed wax depicting a study of the frailty and transience of human flesh while Alice Anderson's '181 Kilometres' is a sculpture made after performances using copper thread. Anderson walked 181 kilometres to 'spun' an entire sphere with copper thread, allowing her to enter an almost Zen like meditative state of concentration and choreography.
Then there is the work of Iranian-born Soheila Sokhanvari, who combines the techniques of taxidermy with fibreglass, a jesmonite blob and automobile paint to create her piece entitled 'Moje Sabz'. Sokhanvari's taxidermy sculptures appeal to the literary genre of magic realism, in which 'reality' is punctuated with fantastical events, revealing meanings more profound than naturalism could hope to do.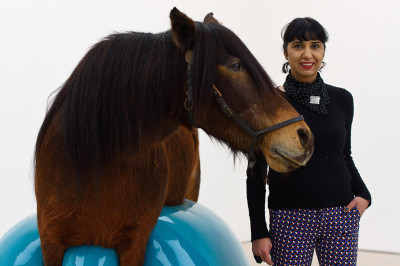 'Champagne Life' is open from 13 January until 9 March at the Saatchi Gallery, London