Champions League Draw: Chelsea Would Present Stern Test to Barcelona Superstars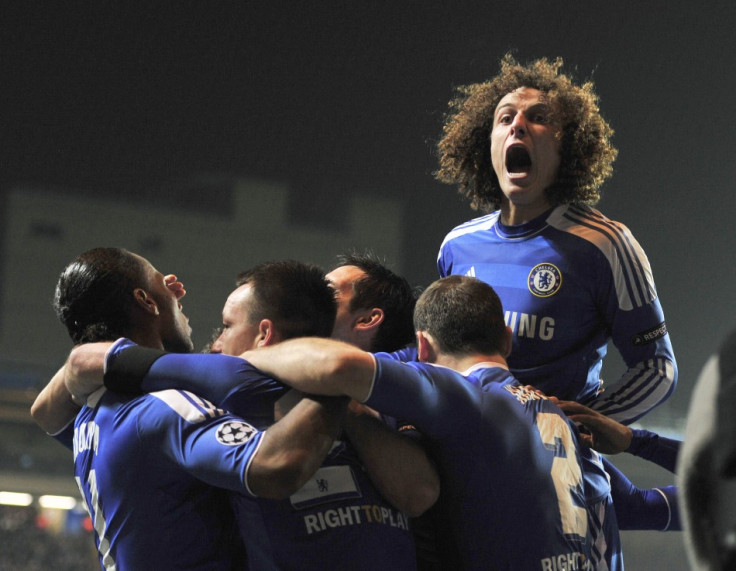 Chelsea will be optimistic of progression into the Champions League semi-finals after they were drawn against Portuguese side Benfica.
England's last remaining side in European competition will travel to the Estadio de Luz at the end of March, with the return leg at Stamford Bridge a week later.
And while Benfica, conquerors of Zenit St Petersburg in the last round, will present a stern test for this makeshift Chelsea side, an impressive comeback against Napoli augers well for their continued participation in this season's tournament.
Barcelona remain the competition favourites, given both their glittering form this year and their domination in winning three of the last six editions. Nevertheless, no team has ever won back-to-back Champions League crowns and both Real Madrid and Bayern Munich will pose stern opposition to Pep Guardiola's superstars.
Indeed, with the route cleared for a possible final between Barcelona and Real Madrid the stage is set for the competition's arch villain, Jose Mourinho, to sign off his reign with victory in Munich on the 19th of May.
Nevertheless, Chelsea should not be written out of the equation too readily. Wednesday's remarkable 5-4 aggregate victory over Napoli ensures the dark clouds that lingered after the departure of Andre Villas-Boas have lifted for the time being. Suddenly Stamford Bridge does not seem so bad after all. Whatever happens next will be a bonus for caretaker manager Roberto Di Matteo, who is well aware his job has a very definite end-of-season expiration date.
"When you get down to the last eight teams, any draw is difficult. I've seen Benfica many times. They were in Man United's group," Di Matteo is quoted on the Guardian.
"It's a tough game for us. I think the fact that we play the first game away for us is good."
Although Benfica topped Manchester United's group they have had an erratic campaign to date and the topsy-turvy nature of their victory over Zenit underlines the fragility of Jorge Jesus' side.
The meeting with Benfica will be a homecoming of sorts for Chelsea's David Luiz and Ramires, who both moved from the Portuguese club to west London. If the Blues can summon the intensity and drive of that second-leg victory over Napoli they should progress against O Aguias. But for Di Matteo, any thoughts of a semi-final clash against Barcelona are premature.
"Are you writing off AC Milan straight away, as easy as that - the leaders of Serie A?" he said. "(We will take it) game by game. That's what I've learnt in my playing career and my coaching career."
© Copyright IBTimes 2023. All rights reserved.