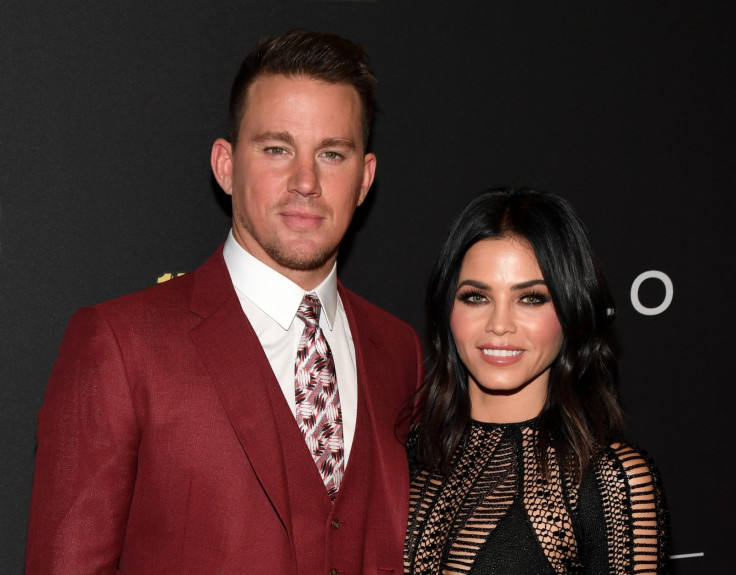 Not only did Channing Tatum's shot to fame came in the form of the 2006 dance movie Step Up, but it was also how he met his wife, Jenna Dewan Tatum. Despite the romantic history behind the film, the actor recently revealed that the couple's daughter Everly is not a fan.
Appearing on the 31 July episode of Jimmy Kimmel Live, the Magic Mike star explained the anti-climatic moment when he realised that his 4-year-old did not consider Step Up a "real movie".
"We were like, 'Really cool. It's got dancing; she's gonna love it'", he recalled. "Within 10 seconds she was like, 'Can I watch a real movie? Can I have, I don't know, like, a good one?'"
Tatum and his wife of eight years defended their work but decided to give her another shot. "We were like, 'What do you mean? This is a real movie! It was such a real movie they made like seven more of these. You will watch it! Right—sit down!'"
Despite the onscreen chemistry and brilliant footwork, Everly was not impressed and once again called for them to show her a "real movie". "We were like 'Fine! Just put on Moana; I don't care.'"
Kimmel suggests that the 22 Jump Street actor do an animated film to get his daughter interested but Tatum explained that "she hates when I do voices".
"What I want to do is do... an animated movie and not tell her that I'm in it. Then make her go see it, and if she likes it, I'm gonna rub it in her face: 'Yeah, that's daddy. You liked it. You loved it.' Mic drop."
Despite her disinterest in Step Up, the Tatums' daughter definitely a fan of her father's moves... just not the age-appropriate ones. "She was there for Magic Mike and now her dancing is showing that she's seen a lot of that," the Dear John actor said. "She'll go around the house and ... I'm like, 'I didn't teach her that.'"
Tatum is currently promoting his new Amazon satire Comrade Detective which premieres on 4 August. The show revolves around a Romanian gritty and sleek buddy cop series that promoted Communist ideals and inspired a deep nationalism.
Digitally remastered and dubbed, Tatum and Joseph Gordon Levitt voice the lead characters — two police officers in Romania who are attempting to investigate the death of a fellow officer.