Christmas celebrations in the UK have been marred by tragic deaths, road accidents and violent robberies.
Several investigations have been launched after police discovered bodies in some areas of the country. Deaths were also reported following fatal car crashes and a suspected case of drug abuse.
Manchester
Officers in Rochdale, Greater Manchester, launched a murder investigation on 26 December after a man's body was discovered on Christmas day. The circumstances that led to the death of the victim, not yet identified, are unclear.
"We have a full team of detectives working to find out who the man is and what happened to him," Det Chief Superint, Mary Doyle from Greater Manchester Police's Major Incident Team told local news outlets.
"We are hoping members of the public can help us work out this man's last moments. If you have any information that you think might help us, no matter how small, please do get in touch," she continued.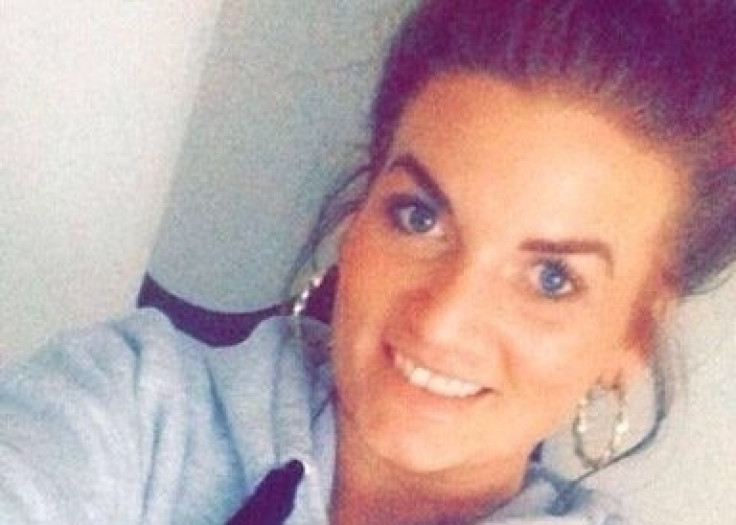 In a separate incident, authorities are still investigating the death of a woman whose corpse, along with that of a man, was found at her house in Harpurhey, Manchester, on Friday, 22 December.
The pair were identified locally as Nicola Jayne Campbell and John Lee Morris.
Campbell died of multiple stab wounds and police are treating her death as a murder. It is not clear yet why Morris died. Police are waiting for toxicology reports, but said they are treating his death as non-suspicious.
"We have specially trained officers supporting the families whilst our enquiries continue," Detective Chief Inspector Terry Crompton told Manchester Evening News.
"Whilst we have launched a murder investigation, we aren't looking for anyone in connection with these deaths but would still urge anyone with any information to come forward."
Her mother Jayne said, according to the BBC: "Niki was not just my daughter but my best friend "Niki was bubbly and a happy-go-lucky person. Her death has left us utterly heartbroken and feeling empty."
Also in Manchester, a 70-year-old pensioner was rushed to hospital with serious injuries after being hit by a car during a police chase.
During the chase on Saturday (23 December), a suspected stolen black Fiat 500 collided with two pedestrians, the Manchester Evening News reported.
The other pedestrian, a 69-year-old woman, was treated at the scene for minor injuries.
Police arrested a 21-year-old man in connection with the incident.
Liverpool
Another police chase resulted in a fatal car crash in Liverpool. The car smashed into a bus stop before hitting a set of traffic lights in the Old Swan area on Christmas day, the Liverpool Echo reported.
A 30-year-old man, the passenger of the car the police were pursuing, died after being taken to hospital. The driver of the car was detained immediately.

Liverpool is also mourning the death of a 17-year-old father who died in hospital after "taking ecstasy", according to the police. The teen, named as David Brown, from Knowsley, was rushed to Whiston Hospital on Friday night (22 December) , the Liverpool Echo reported.
His cousin Gab Nye, who set up a GoFundMe page to raise money for funeral costs and help with Brown's four-month-old daughter, said: "It was so tragic and so unexpected that it has shocked our entire family. He was loved by so many and has only just came a dad to a gorgeous little girl leaving her behind as well as his family and his girlfriend of five years. He was so lovely so protective so kind and caring, always smiling. Every little bit helps and we would appreciate anything."
Swansea
David Wynne, 39, from Gendros in Swansea has died in hospital on Tuesday (26 December) following an assault near High Street on Saturday evening. Kyle Dunbar, 29, of Fforestfach appeared in Swansea Magistrates Court charged with attempted murder. He is remanded in custody.
North Shields
A murder investigation was launched after a woman's body was found in a home in Tennyson Terrace, North Shields, North East England, on Christmas Day.
Northumbria Police arrested a 41-year-old man, believed to have been known to the victim, on suspicion of murder, news site Chronicle Live reported. The identity of the victim has not been disclosed yet, as the investigation is ongoing.
South Yorkshire
A police officer and a 61-year-old woman died after a fatal car crash occurred on Christmas Day.
The 46-year-old officer was responding to an incident when his BMW 3 Series police car collided with another car on the A57 in Sheffield, the South Yorkshire Police said in a statement. He was pronounced dead shortly after the collision.
North Yorkshire
Also on Christmas Day, 41-year-old Mazhar Ali died after he was stabbed at the Manjaros restaurant on Linthorpe Road , Middlesbrough, North Yorkshire, the day before.
Police arrested a 20-year-old man in connection with the incident, according to the Gazzette Live. The motive behind the killing is not clear yet.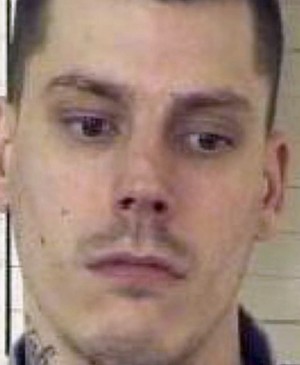 Bristol
A violent man who tied up a pensioner and slashed him with a machete escaped prison on 22 December.
Police launched an appeal for 29-year-old Dean Cotter, after he absconded from HMP Kirkham, the Bristol Post reported.
He was sentenced to 13 years in prison in 2012 after breaking into 69-year-old Peter Roycroft's home in Weston-super-Mare and threatening him with a machete. Roycroft sustained some injuries, but managed to flee to his neighbour's home.
Birmingham
A town just to the north of Birmingham was the scene of a violent brawl that resulted in a man being stabbed multiple times.
Half-naked brawlers exchanged punches in Walsall town centre in the early of hours of Saturday morning, the Birmingham Mail reported.
The incident took place outside a nightclub, where a 20-year-old man was also stabbed. West Midlands Police said the man was treated at the scene, before being rushed to hospital. His injuries were serious, but not life-threatening.
London
Armed masked robbers raided a Marks and Spencer store in in East Dulwich, London, on on Christmas Eve.
Police said two black males in their 30s raided the shop, and one of them was carrying gun. The suspects reportedly fled the store with a bag containing cash, the Evening Standard reported.