Charles "Tex" Watson, the self-proclaimed right-hand man of cult leader Charles Manson, was denied parole for the 17<sup>thtime for his involvement in the 1969 murder of pregnant actress Sharon Tate and six others in Los Angeles. The 70-year-old is currently serving life sentence in the Mule Creek State Prison in Ione, about 40 miles outside Sacramento, California.
"These were some of the most horrific crimes in California history, and we believe he continues to exhibit a lack of remorse and remains a public safety risk," Los Angeles County District Attorney Jackie Lacey said in a statement after the ruling.
Watson was initially sentenced to death, to be carried out in San Quentin's gas chamber, but it was commuted to life in prison in 1973 after the death penalty was ruled unconstitutional. Watson was convicted for the brutal killings on 9 August 1969 of Tate and five others. He was also involved in two more killings the following night.
Watson and other Manson followers had stormed into the house of Roman Polanski – Tate's husband – on the night of the first killing. Watson had climbed a pole and cut the telephone wires of the house and then fatally shot Steven Parent, a man who was visiting a friend at the Polanski estate in Benedict Canyon.
Watson and his accomplices Susan Atkins, Linda Kasabian and Patricia Krenwinkel – all followers of Manson – carried out the brutal killings. Tate, who was eight months pregnant at the time, was stabbed 16 times and found with a rope around her head, courts documents showed.
The next night, Watson and the other Manson followers killed Rosemary and Leno LaBianca at their Los Feliz residence. Leslie Van Houten, who had held down Rosemary while one of her accomplices stabbed the woman, is also serving life sentence and was denied parole for the 20<sup>th time in July.
Manson, the chief perpetrator, is also serving life sentence in prison.
Meanwhile, Luis Patiño, a spokesman for the state Department of Corrections and Rehabilitation, was quoted by the Los Angeles Times as saying that Watson will be eligible for parole in the next five years.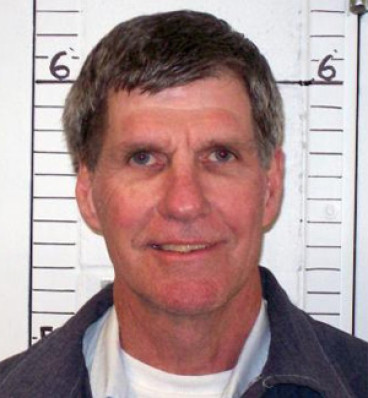 During his years in the prison, Watson reportedly got married and had four children. He later divorced his wife and become an ordained minister. He also earned a bachelor's degree in business management in 2009, the newspaper reported.
Watson has authored a book, Manson's Right-Hand Man Speaks Out, in which he has said that the charismatic Charles Manson offered utopia and then persuaded his followers to act out his "destructive worldview", the Associated Press reported.
Watson later apologised for the killings and even said during his last parole hearing in 2011 that he is remorseful.
"My heart is filled with remorse for the tragedy I caused so many people. I'm so deeply sorry that I allowed myself to get to the place of not valuing life," he had said.