The South Carolina jury could decide the fate of Charleston church shooter's fate next week, a federal judge confirmed on Friday, 6 January.
The judge added the jury of 10 women and two men on Tuesday could begin deliberating whether Dylann Roof – who is accused of killing nine black parishioners in Charleston in June 2015 – will be given the death sentence or life in prison without parole.
The development came after the jurors found 22-year-old white supremacist, Roof, guilty of 33 counts in December. On Friday, they heard a third day of raw testimony from the survivors and relatives of the victims of the 2015 massacre at Emanuel African Methodist Episcopal Church.
"My heart is broken," said Malcolm Graham, brother of librarian Cynthia Hurd – who was among those killed after welcoming Roof to the evening Bible study meeting where he opened fire. "Cynthia was easygoing, my motivator, my example."
While another survivor, Walter "Bernie" Jackson Jr. – grandson of Susie Jackson – who also died in the attack said that the 87-year-old Susie was the oldest victim, who "had an unconditional love for everyone," despite living through decades of racial discrimination.
Federal Bureau of Investigation Special Agent Joseph Hamski also testified against Roof and provided more insight into his motivation to kill, citing his racist writings found in his cell in August 2015.
The agent Hamski added that a few months before the incident, Roof was active on the white supremacist website Stormfront.
"I consider myself well-versed in racism," Roof wrote on the site, according to evidence displayed on a courtroom screen.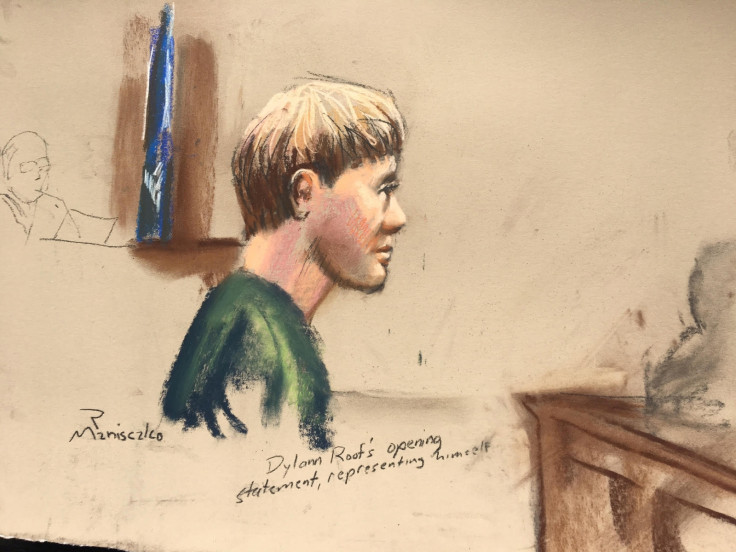 Roof, who is representing himself during the sentencing phase and does not plan to present any evidence in his defense, had earlier said he did "not shed a tear for the innocent people I killed".
Testimony is expected to conclude on Monday. For Roof to be sentenced to death, all 12 jurors must be unanimous in their decision.